You don't have to watch hours and hours of food programs to learn those essential kitchen moves. That's because we have compiled a list of 5 such moves that would impress your guests regardless of what meal it is. And the best part – it doesn't take much time at all, but will definitely add on its charm to whatever dish you decide to cook for your guests. So, without any further ado, let's check out this list below.
1:MAKE YOUR OWN SMOKE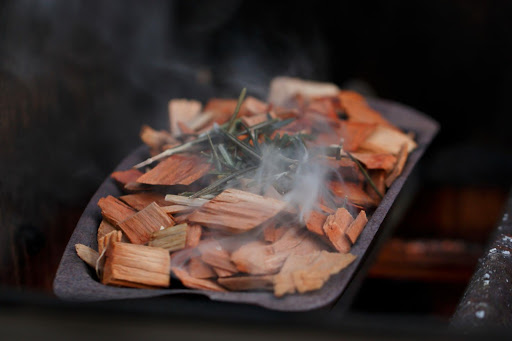 Just head out to your nearest grocery store and buy a few wood chips. There are several varieties available, but you can go for Mesquite, which is quite subtle yet full of tanginess and body. Don't forget to soak the wood chips overnight, so that they can give off smoke without the risk of catching fire. When you are ready to cook the next day, take the chips and seal them in aluminum foil pouches and make a few small holes at the top. Now just place these pouches right below the meat and then cook as usual. You will definitely get that smoky flavor you have always craved for! Go, try it out!
↚
2:MAKE YOUR OWN FLAVORED OIL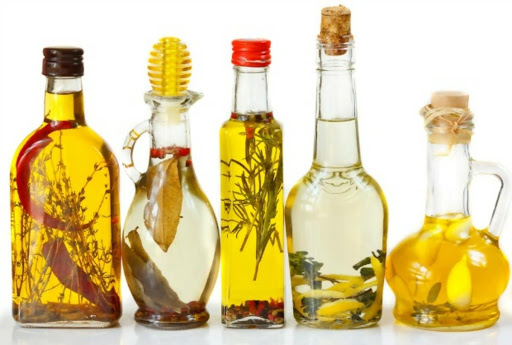 Making your own flavored oil is as easy as it can ever get. All you need to do is simply add pieces of rosemary, garlic, red pepper flakes or whatever variety you want to a bottle of olive oil and let it rest for at least a day. The more days you leave it, the better the flavor will be. Also, you can try out different variations by adding ingredients of your choice. So, what are you waiting for? Go, create some flavored oil!
↚
3:MAKE YOUR OWN FLAVORED MAYO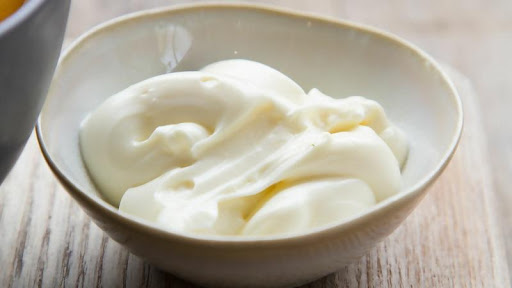 You can't just flavor your oil or food; you can even make your own flavored mayo. If you're someone who loves spices, then flavored mayo would be an absolute delight for your taste buds. Just throw in some curry powder, some cumin, some other herbs and spices of your choice and give it a nice mix. Your flavored mayo is ready to be relished as a veggie dip or on the sandwiches you just made for your guests. It will definitely keep them wanting for more!
↚
4:MAKE YOUR OWN VINAIGRETTE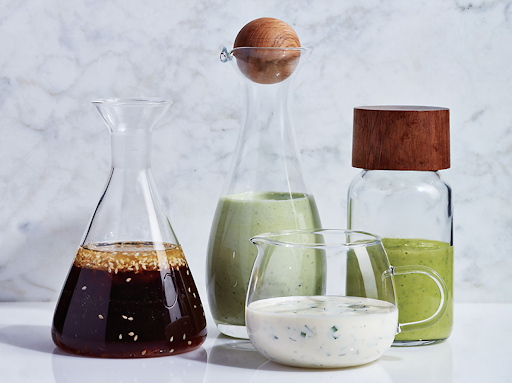 Buying a vinaigrette from your local grocery store is such a waste of time and money as you can easily make one at your home – one that is even better! All you need to do is get some balsamic vinegar and add it to extra virgin olive oil. Now throw in some pieces of tarragon, ginger, shallots, and even cilantro! You can use this amazing vinaigrette to spice up your salads and your guests will definitely go "wow"!
↚
5:MAKE YOUR OWN FLAVORED VODKA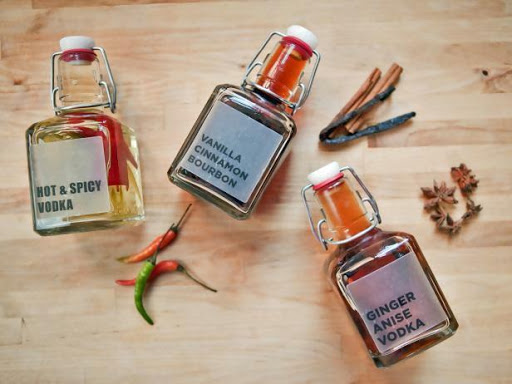 Making flavor-infused vodka is perhaps the most amazing thing you can try out as a budding cook. Just add any ingredient of your choice and imagination in a jar full of vodka. You can add coffee beans, oranges, kiwis or any kind of figs. Now, let it stay like that for a few days, weeks or even a couple of months! The more, the merrier. Now after a month (preferably), open the jar and relish your homemade flavored vodka and also share it with your friends and family!