While it's common sense that most of the celebrities of today actually had to work on some or other jobs before they made it big, not many know about the weird jobs some of the celebrities had to take up to make their ends meet. The list covers all the instances where celebs decided to take the strangest of jobs before making it big in their respective industry.
So, in case you work at the McDonald's or Olive Garden, you could be the next big thing in Hollywood! Yes, because quite like most of us, celebs such as Brad Pitt, Helen Mirren, Kanye West, and Megan Fox had to take up some of the weirdest, bizarre, and sometimes the most humiliating jobs prior to landing their dream ones.
Right from selling pens and working as a party clown to working at a strip club for a few bucks to taming lions, this list of jobs that celebs worked on before they became famous is quite similar to Kramer's resume on the Seinfeld show!
DANNY DEVITO WAS THE HAIRSTYLIST FOR DEAD PEOPLE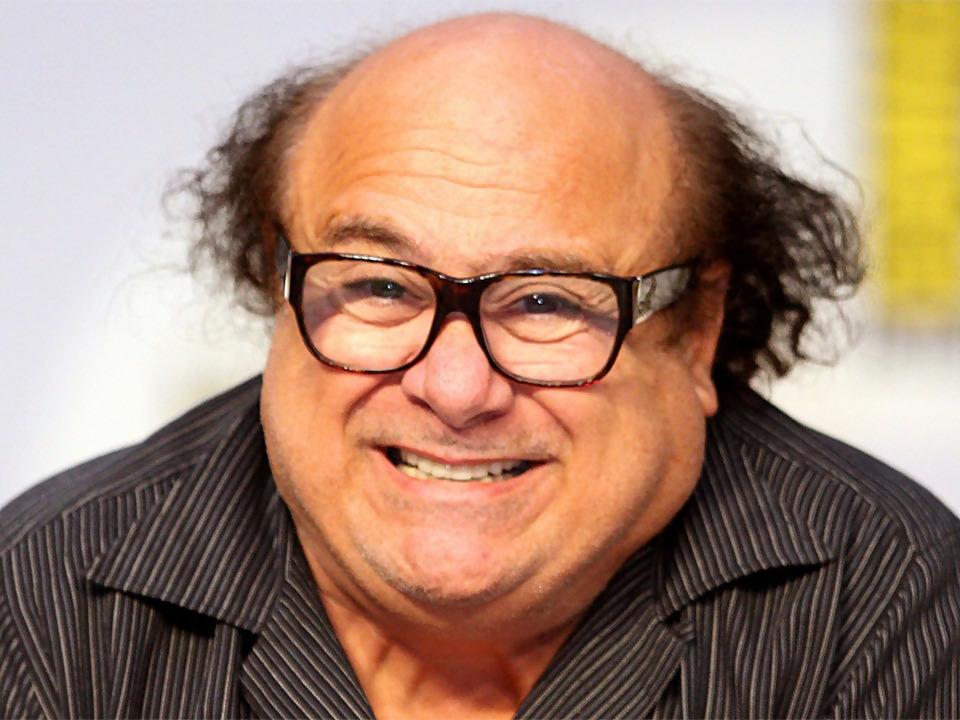 Although Danny DeVito may not be a fashion icon when it comes to his hair, or lack of it, this actor actually got the job as a hairstylist. And though DeVito admits he loved the perks that came with this gig (the girls!), things got a bit creepy when he first started selling dead people's hair at a mortuary – even though he still worked on women.
↚
HUGH JACKMAN WORKED AS A PARTY CLOWN AND A P.E. TEACHER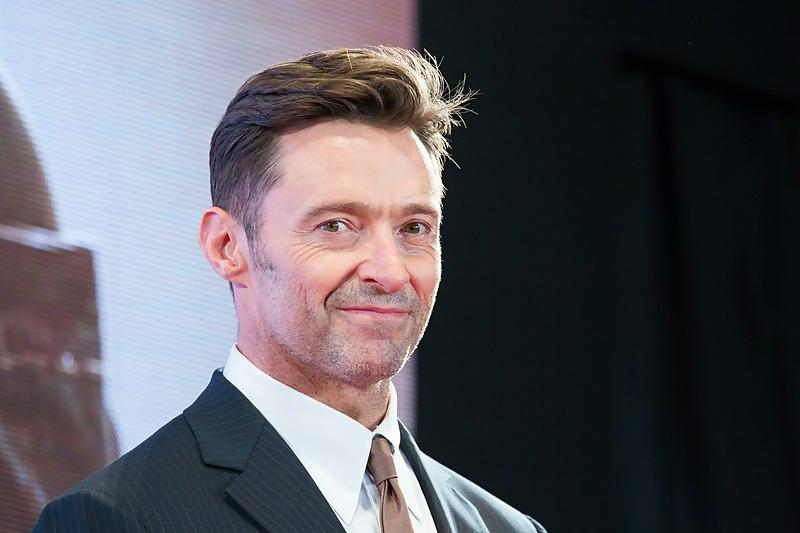 Hugh Jackman wasn't always the leading man that he is considered today. In fact, this Wolverine actor had quite a few weird jobs before he made it big. He worked as an attendant at the gas station, became a clown at parties, and then even worked as a P.E. teacher!
In fact, no one knew about it until one day, a former student called him out at a red-carpet event, and thus revealed the actor's gym teacher past to everyone around the world.
↚
CHRISTOPHER WALKEN USED TO TAME LIONS!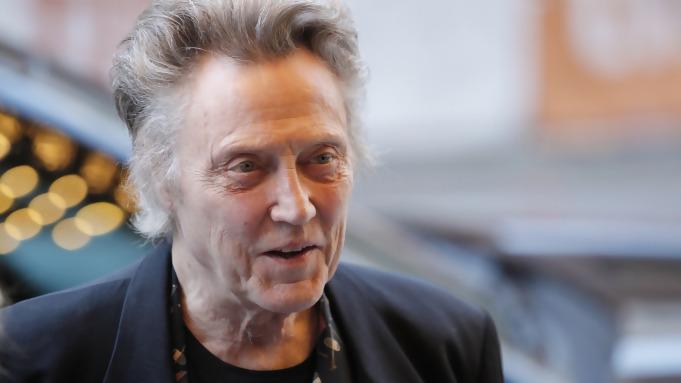 During his childhood, Christopher Walken used to work in the circus where he was hired as an assistant to a man who tamed lions, which was basically the role of tamer's son. In a recent interview, he talked about how the lion he was assigned, Sheba, was more of a dog, and that he just had to wave the whip and the lion would sit up, lay down or roll over.
↚
VICTORIA BECKHAM WAS DRESSED AS A SPERM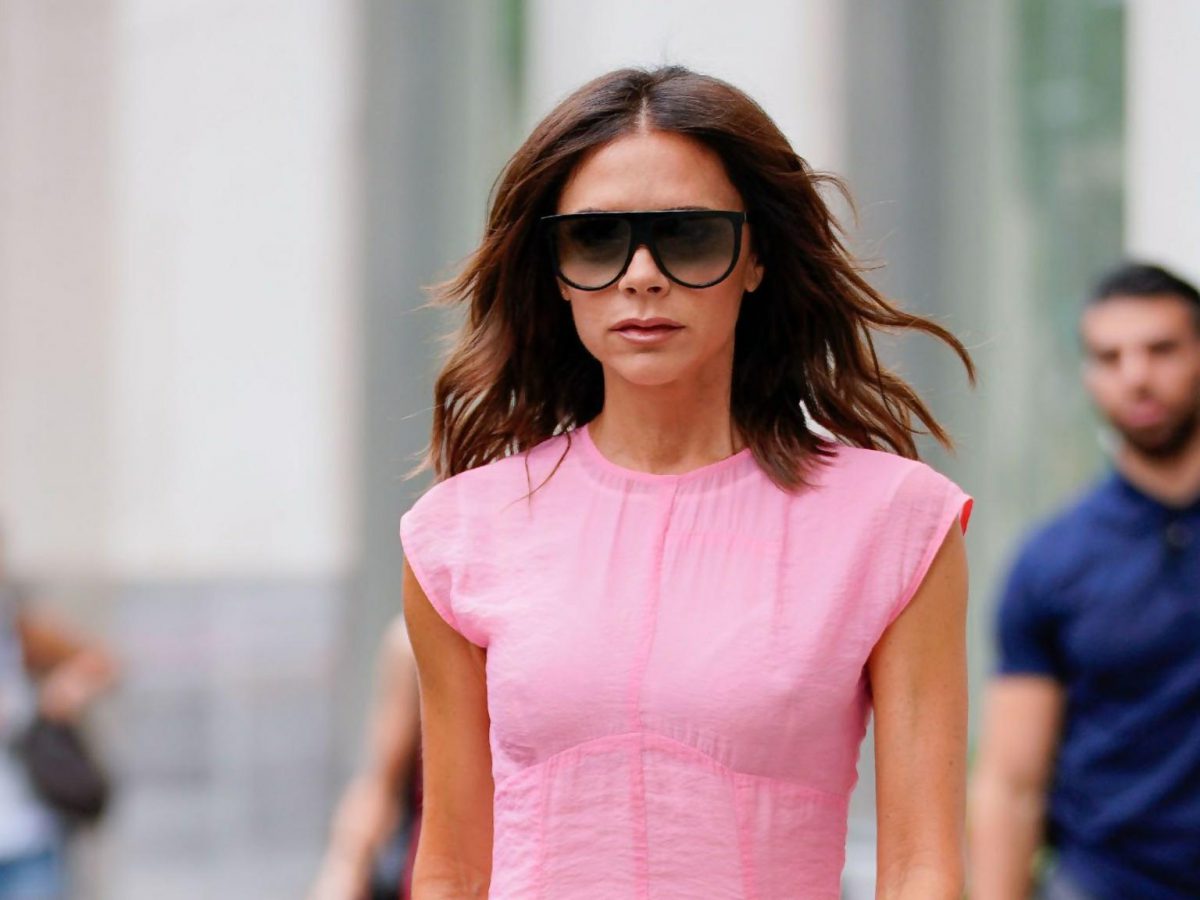 Before she became a household name, Victoria Beckham was dressed up like a sperm for a BBC show known as Body Matters, which was related to sexual education. This took place obviously before the Spice Girls and David Beckham, but we are more than sure that she would have been the 'poshest' sperm even way back then!
↚
WHOOPI GOLDBERG DID MAKEUP ON DEAD BODIES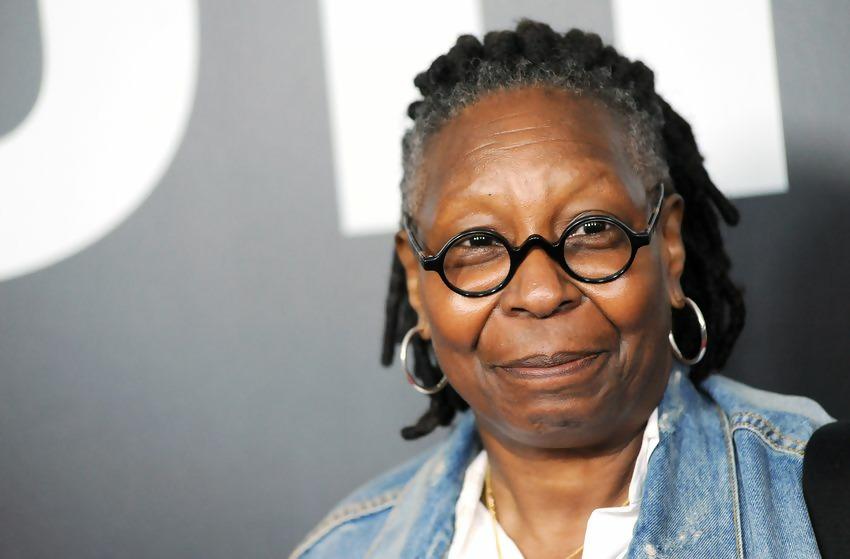 Whoopi Goldberg was actually a trained beautician prior to becoming such a huge star in the comedy world and even winning an Oscar. In her early days, things weren't as smooth for her, and she even took the job of a makeup artist at a local mortuary. The boss acclimated Goldberg to her new job by slowly opening a corpse drawer from where he was hiding, and then waving to her! That sure sounds like a good ground for a potential lawsuit right there.
↚
JOHNNY DEPP USED TO SELL PENS OVER THE PHONE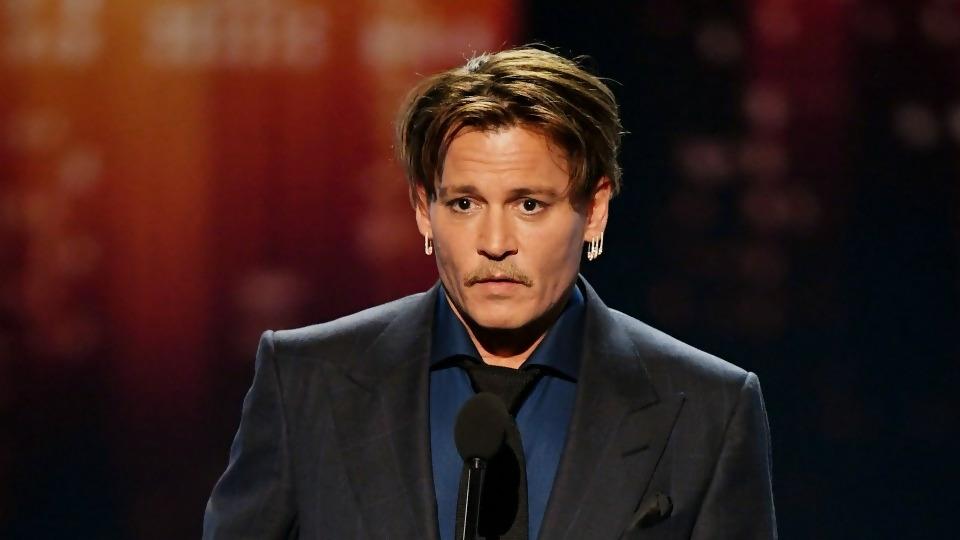 Johnny Depp is a household name now, but this wasn't always the case. In his initial days trying to find a job to make ends meet, Johnny Depp had to sell some ballpoint pens over the phone. He was promised that if he was able to sell some handful of ballpoint pens, he would be offered a trip to Tahiti! However, Depp didn't work too long on this job, but he agrees that the job gave him great insight into acting.
↚
GEENA DAVIS POSED AS A MANNEQUIN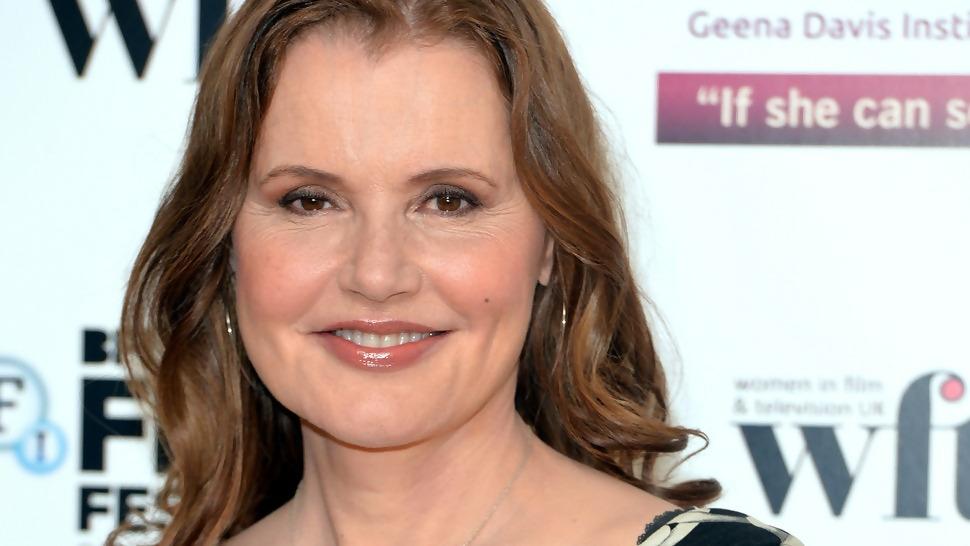 Before Thelma and Louise, it was Thelma and Anne… Taylor. And it was precisely at this clothing store that Geena Davis used to pose like a mannequin, standing alongside actual mannequins. She revealed in an interview how one person saw her do that and then stopped to see how it goes about now – and she didn't move an inch, thanks to her uncanny ability to stand still for a very long time. Her still poses drew a lot of crowds and it later helped in her getting fashion modeling offers.
↚
DUSTIN HOFFMAN USED TO TYPE THE YELLOW PAGES
Dustin Hoffman, in his initial years of working as an actor, had to change numerous jobs in order to make ends meet. The jobs included one that of a doorman, security check, stringing Hawaiian leis, and even typing up entire yellow pages with a team of eighty women. However, unlike some of the other celebrities on this list, Hoffman said that he never felt any shame in doing trivial jobs as long as it helped him make ends meet.
↚
HELEN MIRREN WORKED AS A CARNIE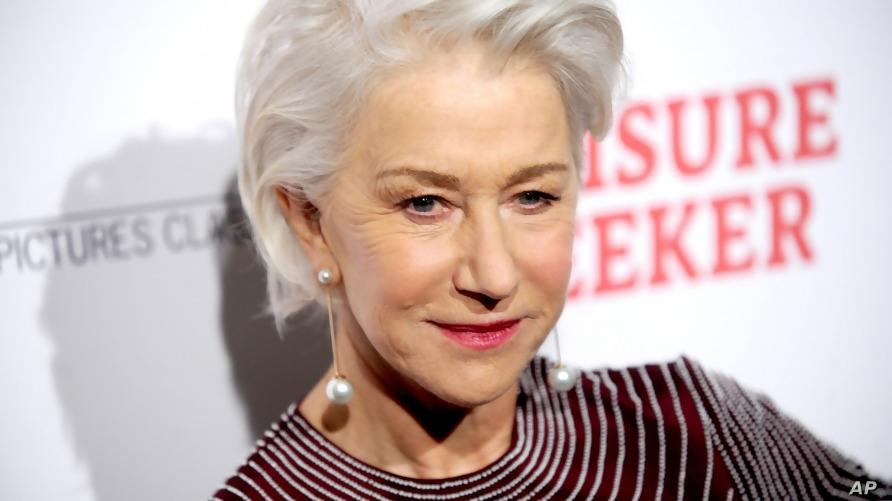 Before making it big, Dame Helen Mirren actually worked as a carnie for the Kursaal Amusement Park, where she tried to lure people into trying out various rides available at the park. The term for this job is actually "barker" in the United States, but in the United Kingdom, it is known as "blagger".
↚
MICK JAGGER HELD A JOB IN A MENTAL HOSPITAL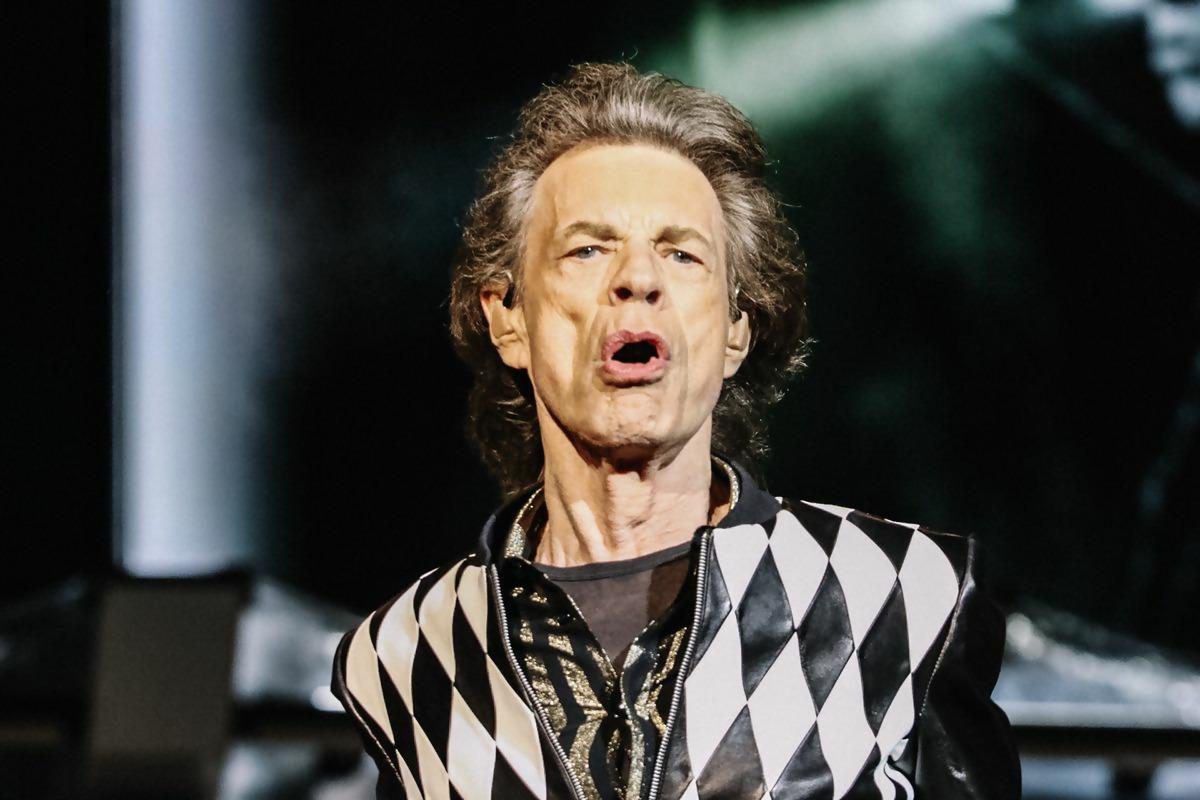 Mick Jagger used to work as a porter at the Bexley Psychiatric Hospital where he transported patient's belongings to make enough money to pay off his tuition fee at the London School of Economics. This has been claimed in several of the biographies written on him, and many rumors also say that he lost his virginity in a Bexley closet with a nurse!
↚
NICOLE KIDMAN WORKED AS A MASSAGE THERAPIST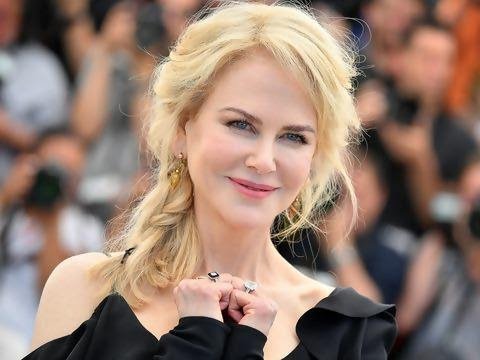 Nicole Kidman was only seventeen when her mother was diagnosed with breast cancer. Kidman then decided to drop out of school and work as a massage therapist in order to financially help her family. And while she did make it big as an actor, thanks to her consistent hard work, we're quite sure she gives a really mean massage even until today!
↚
BRAD PITT USED TO DRESS UP AS A CHICKEN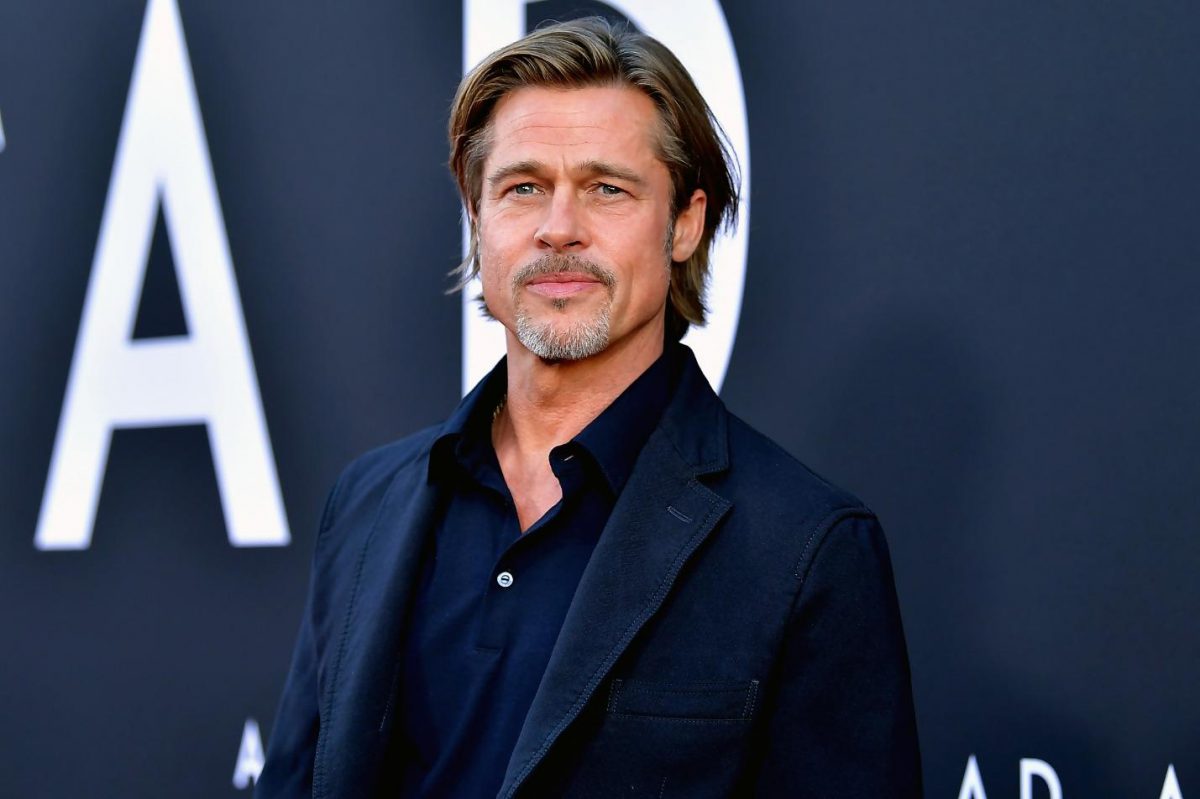 It's quite like a typical Hollywood dream, but before Brad Pitt became the star that he is today, he used to dress up as a chicken outside a leading fast food joint known as El Pollo Loco. He used to wave to the cars passing around the store! Well, he is surely not a stranger to the weird gigs, as he himself admitted that he has also worked as a driver for many strippers, played music and even collected money for them!
↚
GERARD BUTLER WAS SUPPOSED TO BE A LAWYER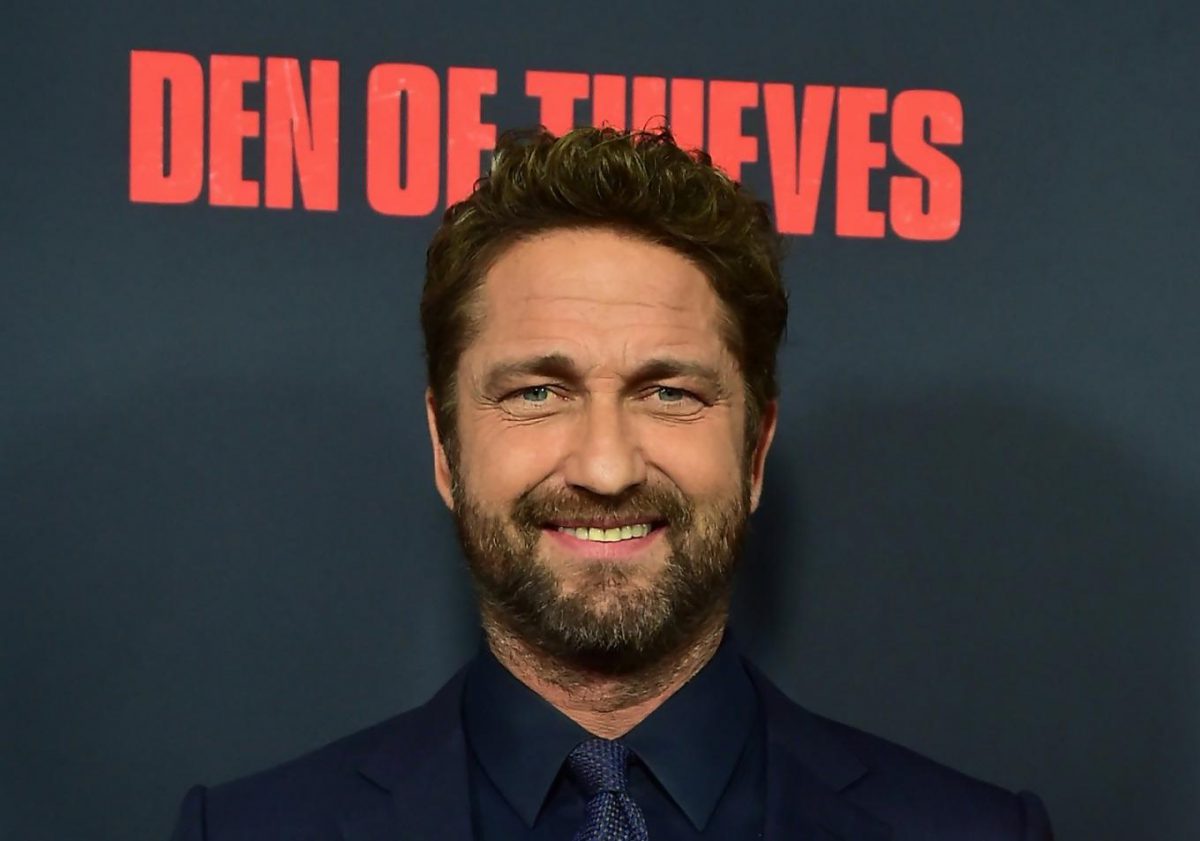 Before Gerard Butler made his name as an action star, he studied the law at the famed Glasgow University. In fact, he even worked for quite some time as a civil lawyer in the city of Edinburgh, but was fired just a week before he could qualify for the completely lawyerdom, thanks to his excessive drinking habits!
↚
JIM CARREY WORKED AS A JANITOR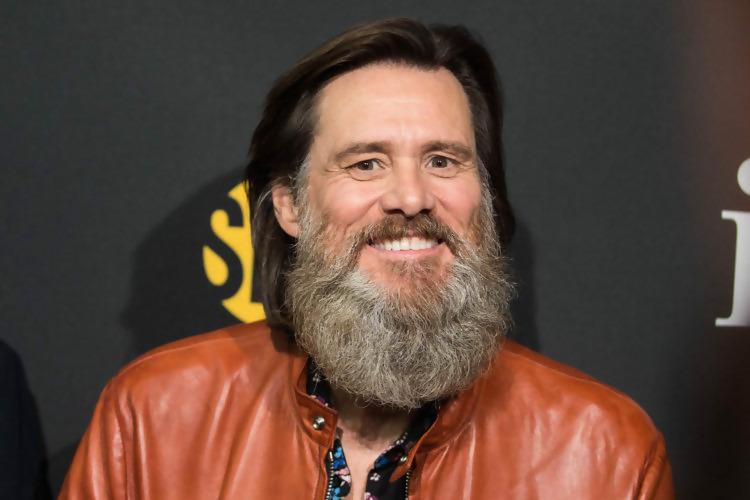 Jim Carrey came from a very humble background that forced him to drop out of his school when he was fifteen years old. He found the job of a janitor, so that he could make his ends meet. He even admits to carrying around a baseball bat because he really wanted to smash something. He also revealed that if he hadn't made it big as an actor, he would perhaps still be working in one of those steel mills in Ontario.
↚
MATTHEW MCCONAUGHEY USED TO CLEAN CHICKEN SHOPS FOR A LIVING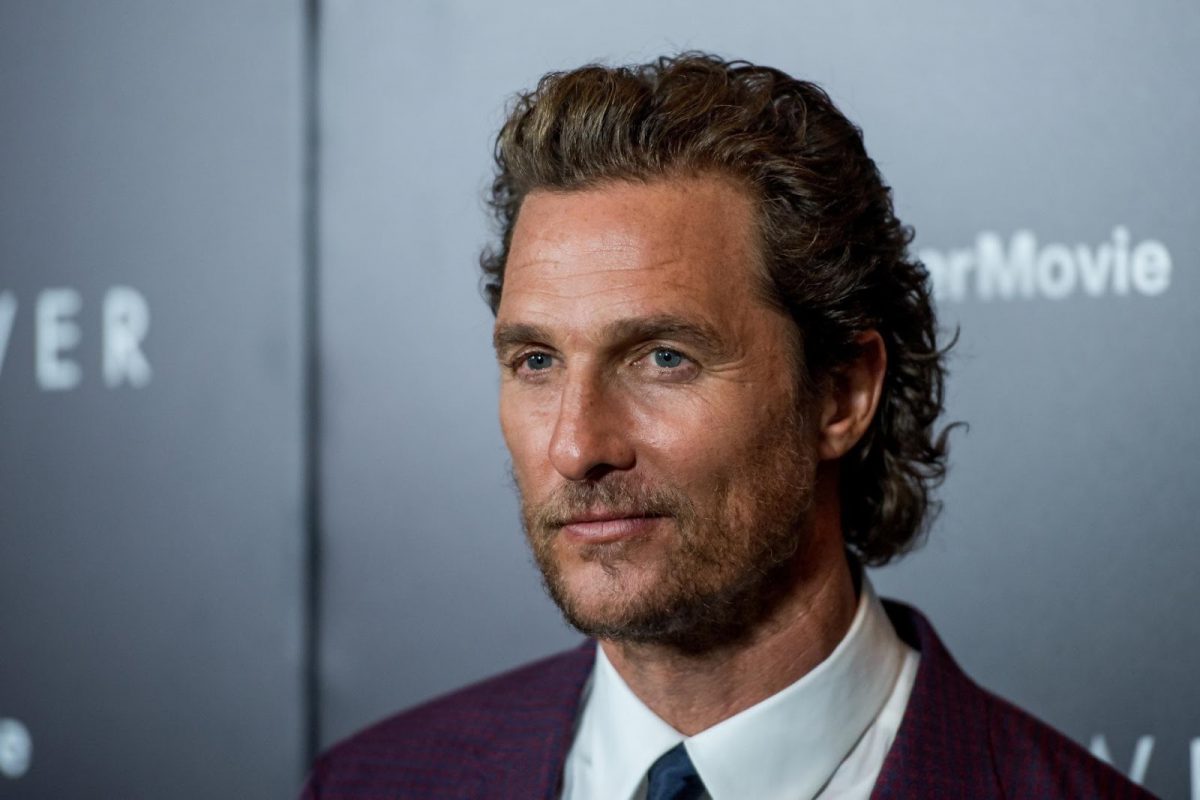 While Matthew McConaughey was in Australia as a part of a student exchange program, he found a job that involved washing dishes and cleaning chicken coops. When he was asked to share how the experience felt, he remarked in his characteristic philosophical style that those are the kinds of trips that actually leave a very deep and lasting impression on a person.
↚
JON STEWART WORKED AS A PUPPETEER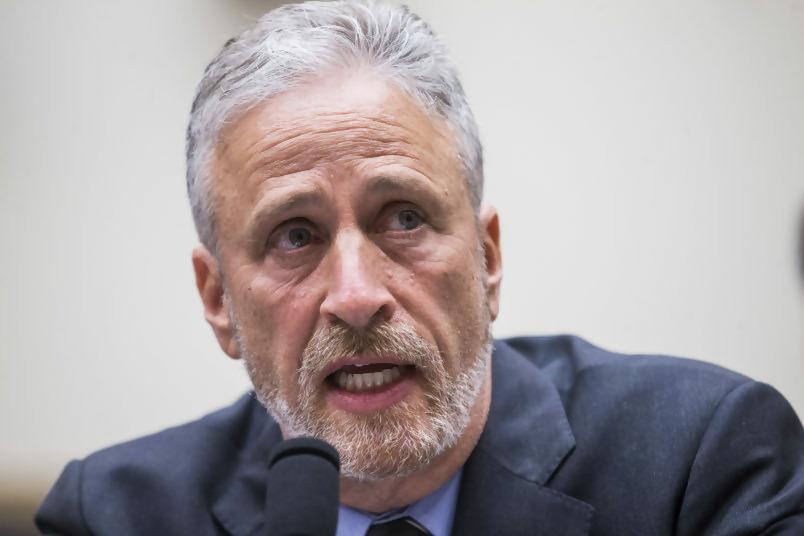 While other jobs on this list are usually weird or crazy, this one can safely be called the cutest of all odd jobs! When Jon Stewart graduated from college in the year 1984, he started working as a puppeteer for the state! As part of his job, he used to visit schools and put on puppet shows where he sensitized kids about the requirements of the disabled people.
↚
MEGAN FOX WORKED AT A SMOOTHIE SHOP, WEARING A BANANA SUIT!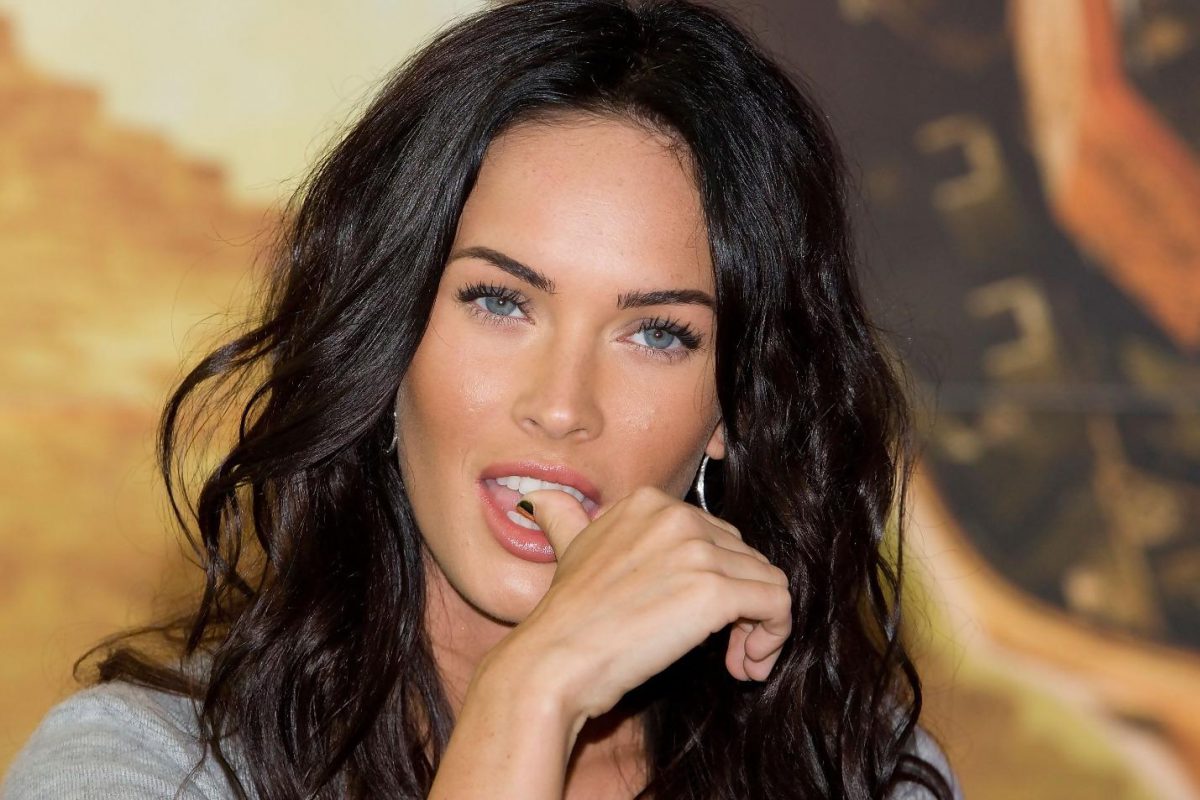 Megan Fox recently admitted on the Ellen Show that the only actual job she landed was at a smoothie shop in the city of Florida. While the usual job was to work behind the register, she was expected to dress up as a fruit once every week (usually as a banana!), and stand outside the store to attract customers. And Ellen didn't miss this opportunity to scare the actress by sending out a person dressed as a banana!
↚
MATT LEBLANC MADE BEDS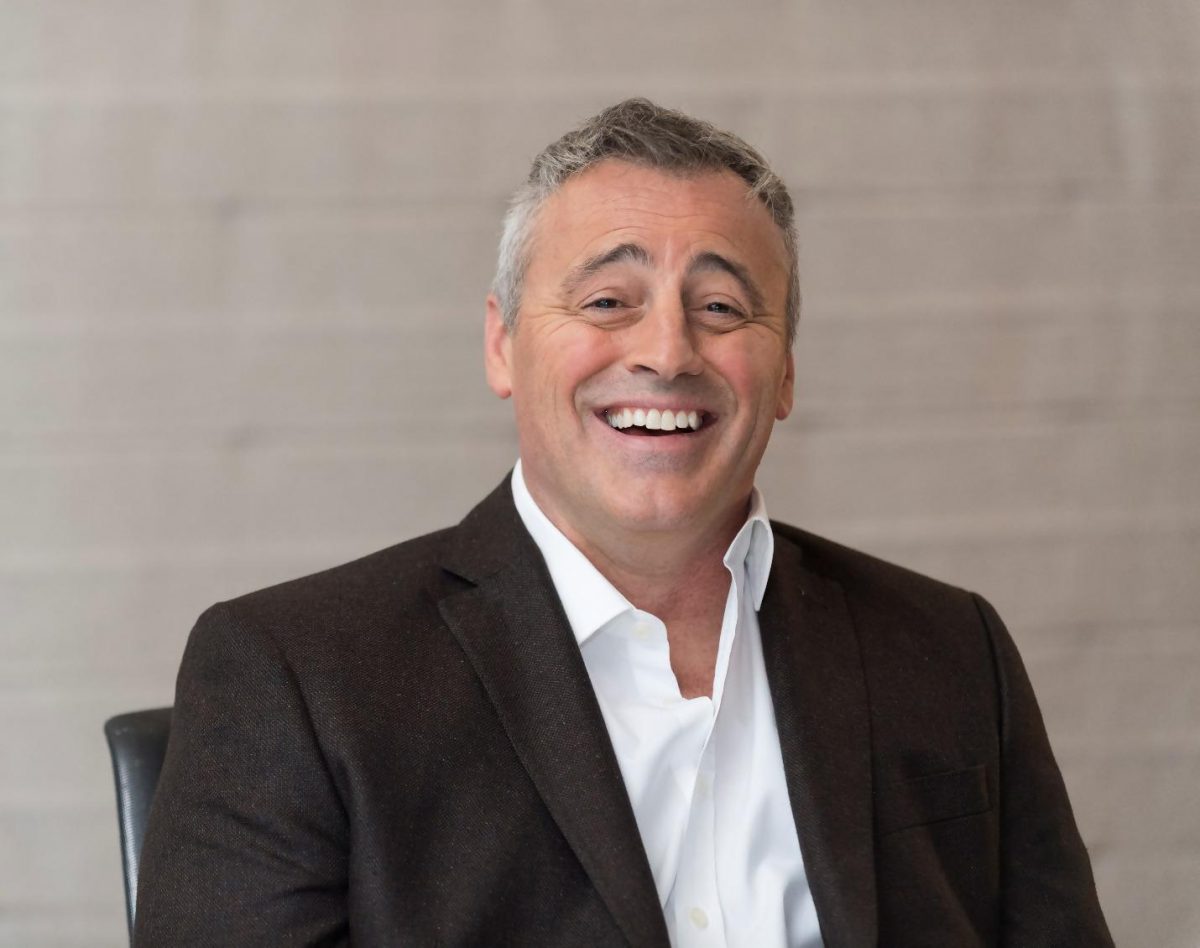 Working as a carpenter is one of the oldest jobs on this planet. Right from Jesus to Harrison Ford, many have pursued this occupation. And this Friends star got a job of a carpenter as well. Matt LeBlanc's grandfather, who was also a carpenter, helped him train as a carpenter as the boy loved the fascination behind building new things that people would keep for a very long time. However, destiny had some other plans in mind for him, and he moved to New York City where he started looking for acting jobs, before finally getting a role in the iconic Friends.
↚
SYLVESTER STALLONE WAS A PORN ACTOR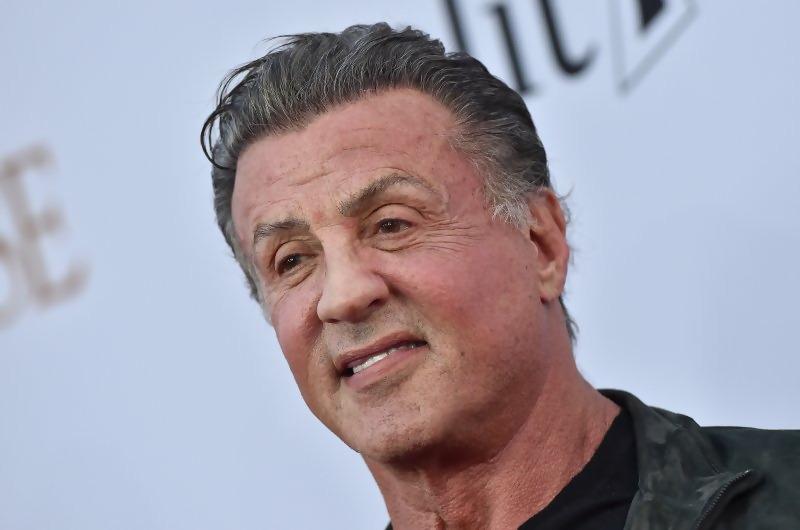 Quite a few movie stars who made it big had worked on porn sets in some capacity or the other, but Sylvester Stallone is perhaps the only name that actually ACTED in a porn movie! Stallone revealed that in order to make his ends meet, he worked in a softcore movie called The Party at Kitty and Stud's way back in the year 1970! He also claimed that there wasn't a choice for him and he either had to work in one of the porn flicks or rob a person.
↚
OZZY OSBOURNE GOT A JOB IN A SLAUGHTERHOUSE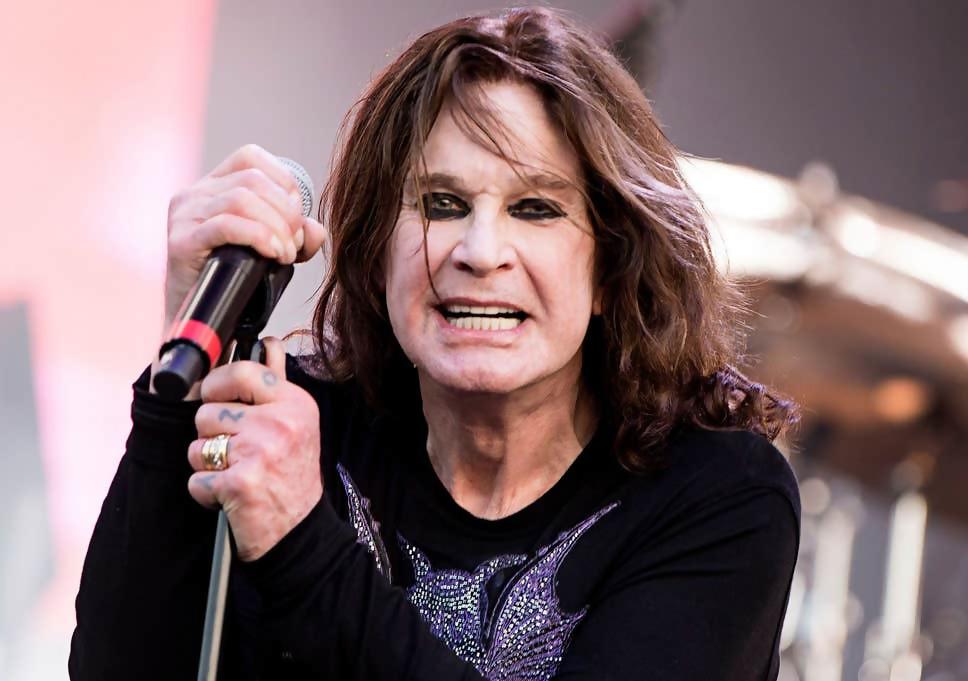 Ozzy Osbourne did quite a few odd jobs before realizing his dream of being a singer. He initially thought of working as a plumber, and then even worked at a slaughterhouse for a brief stint where he had to clean the remains of dead bodies. He revealed in an interview that during the first month on his new job, he couldn't do anything, but throw up!
↚
JON BON JOVI MADE CHRISTMAS DECORATIONS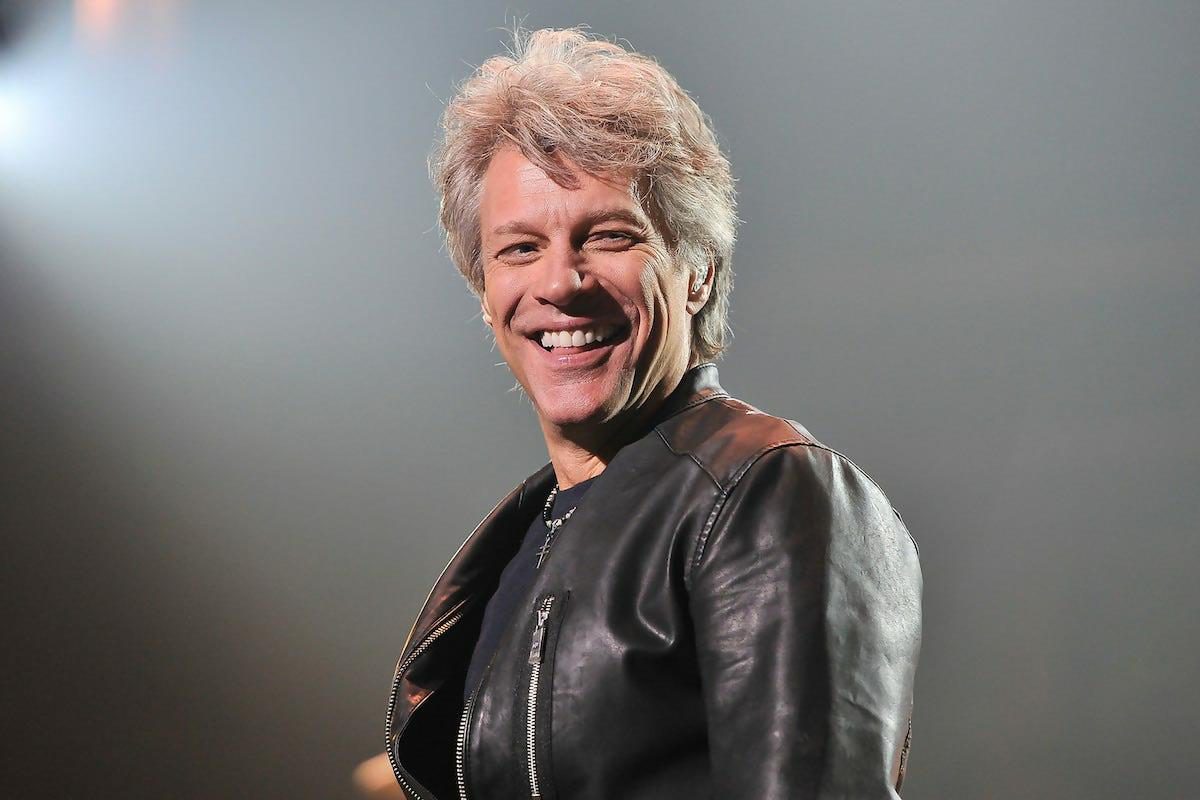 Contrary to what is usually claimed, Jon Bon Jovi never really worked on the docks. In fact, he got a job at Santa's workshop! This leading singer actually got his first gig where he was supposed to make Christmas decorations. That's quite a job, isn't it? Well, we now know where the song "Livin' On A Prayer" came from.
↚
CINDY CRAWFORD HAD TO SHUCK CORN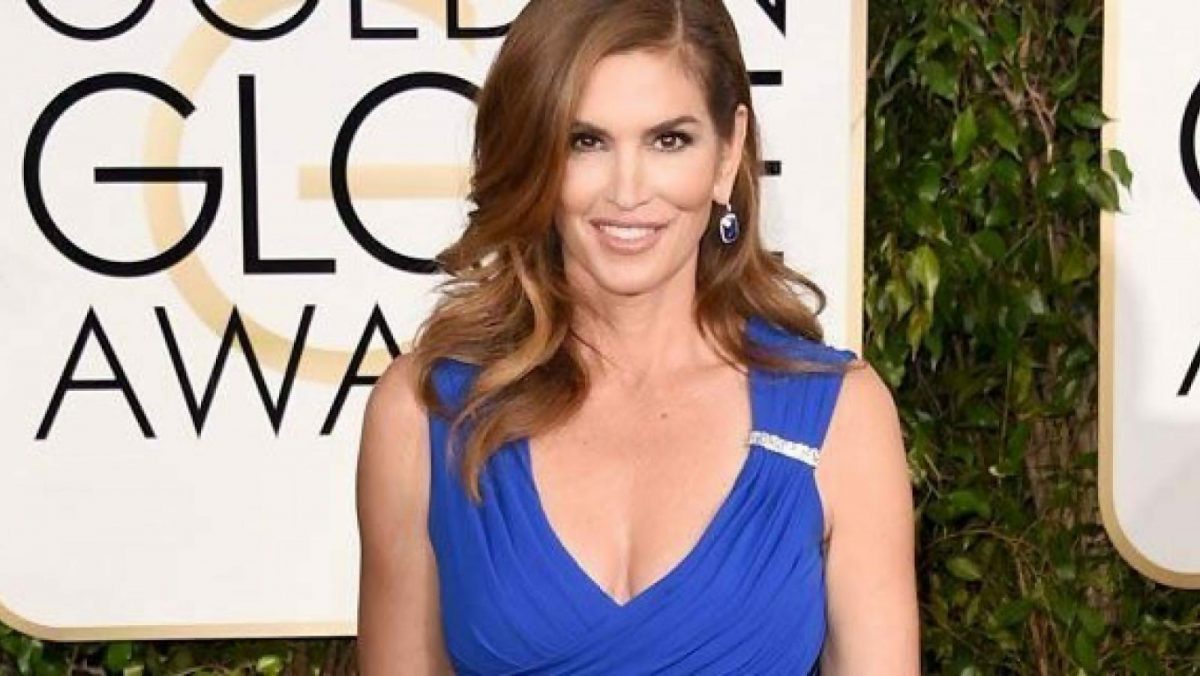 Cindy Crawford's job in her initial years of looking for work involved shucking corn in DeKalb. She described her working experience as something that was "hot, dirty work"! Now, what exactly is corn shucking? It is the process of removing outer leaves and peels from raw corn is called corn shucking.
↚
DEMI MOORE USED TO COLLECT DEBTS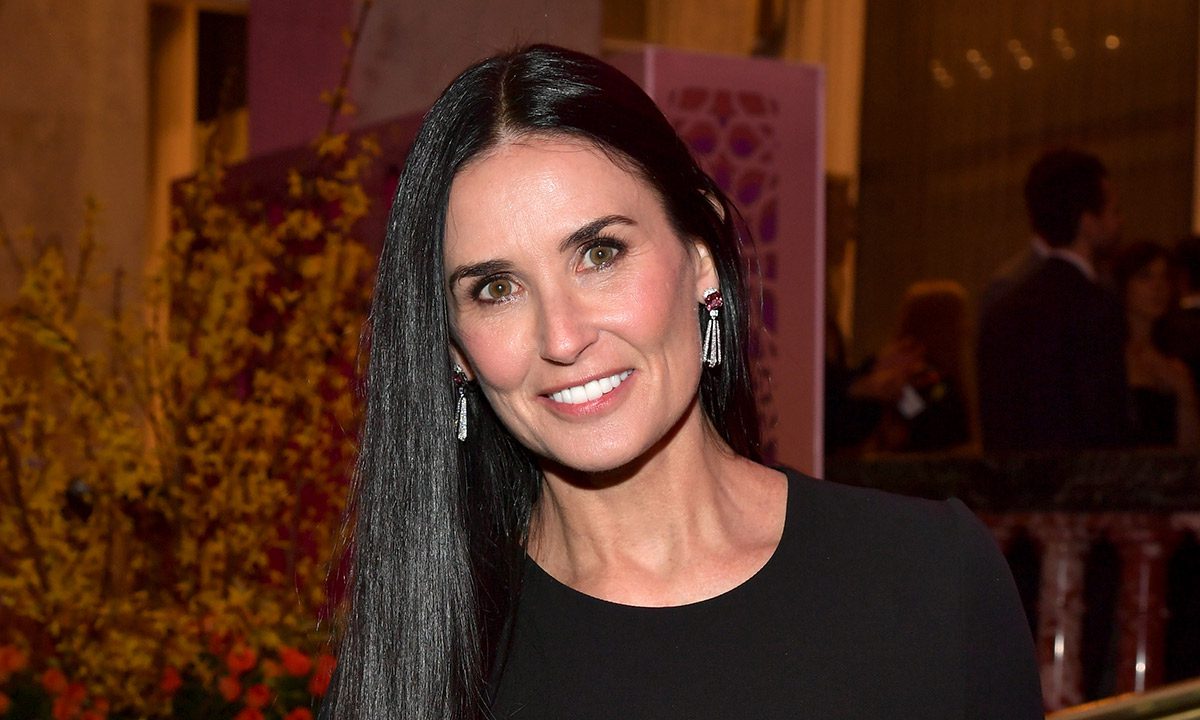 One of the pro tricks of getting your money back from people is to hire a debt collector who is at least as beautiful as Demi Moore! When Moore decided to drop out of high school in the seventies, she took up a job of collecting debts, before she finally made it big as an actress.
↚
TINA TURNER USED TO WORK IN A MATERNITY WARD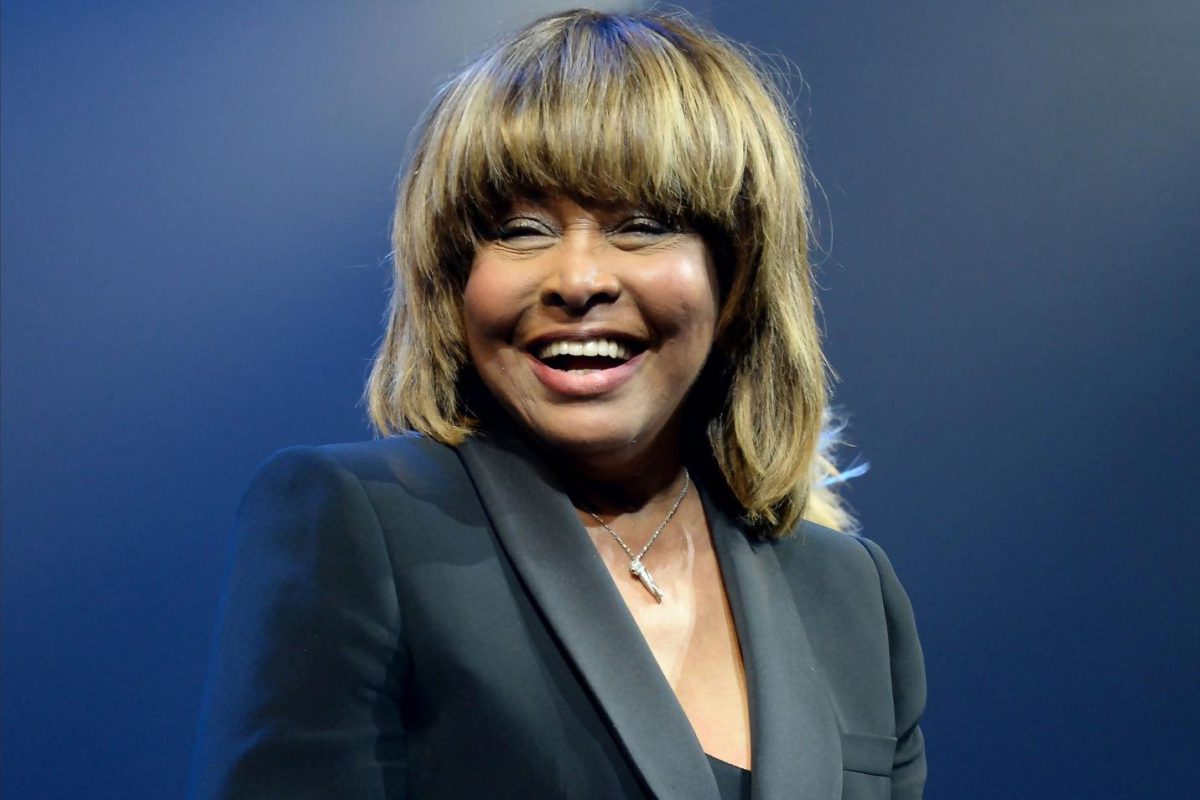 Before Tina turned a hot mama herself, she was busy handling other hot mamas in the maternity ward. In her initial years as a singer, she took up a nurse's job in a maternity ward. While she would help the moms during the day, the singer played at prominent clubs and shook her legs at night.
↚
JERRY SEINFELD USED TO SELL LIGHT BULBS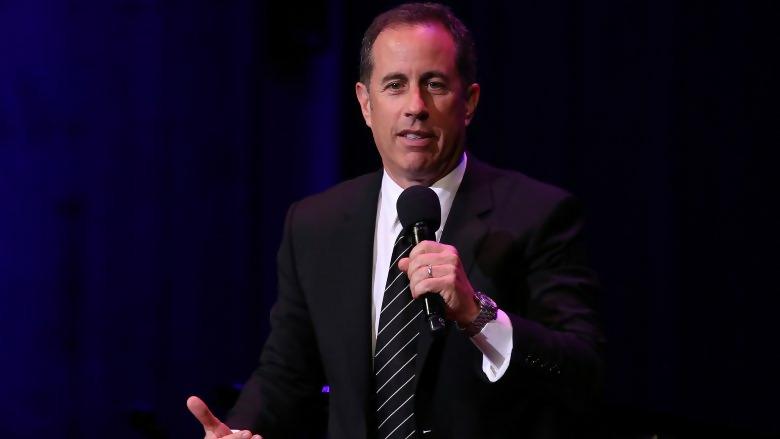 While it may not really sound like the most interesting of jobs, the famous comedian Jerry Seinfeld actually used to sell light bulbs during 1976 in order to make his ends meet. He even came up with a fake name Dave Wilson and used to cold-call customers, while making them believe that they had actually met sometime in the past! Seinfeld revealed that he only worked for a couple of weeks until he could afford to buy the groceries, and then quit the job.
↚
GWEN STEFANI PUMPED CUSTARD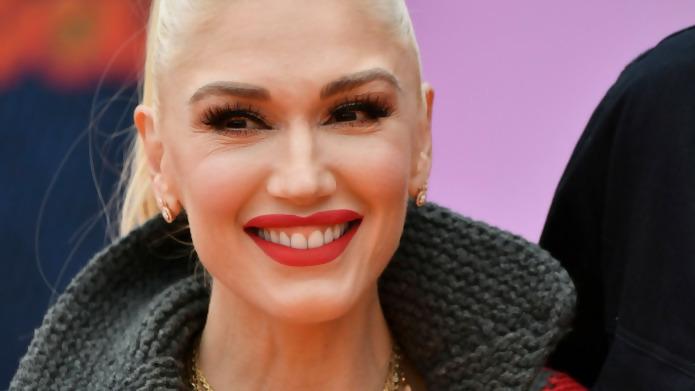 This leading singer started out working as an ice cream store assistant in her initial years of singing career. She also worked at the Anaheim Plaza Mall for some time. She revealed in an interview that when she started working at Dairy Queen pumping custard, she easily fit into the store outfit provided to her. However, by the time she finally decided to quit, she barely managed to squeeze into the outfit! Well, no one can resist the power of delicious ice cream!
↚
CHRIS ROCK USED TO DO THE DISHES AT RED LOBSTER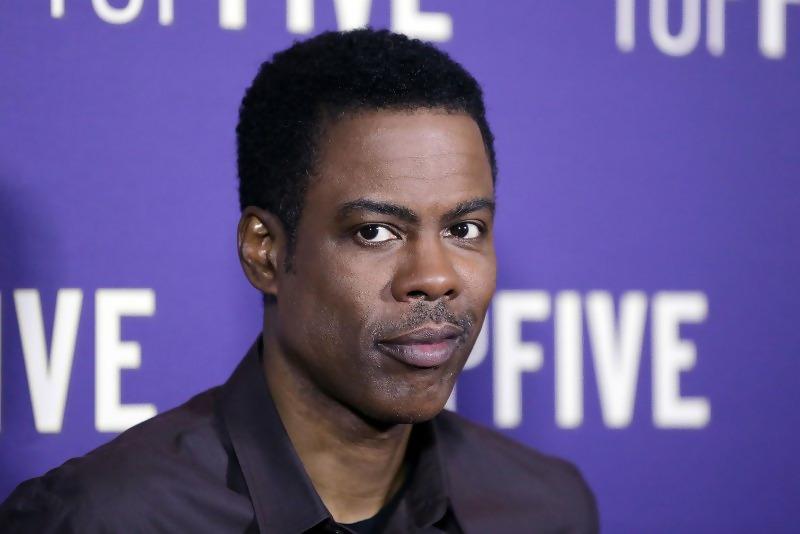 Many don't know that Chris Rock used to work at the Red Lobster on Queens Boulevard in the year 1989 – washing dishes. He revealed how he would first scrape the leftover meals in the garbage before loading up the dishes in the dishwasher. He also had a funny explanation of why he was given a back-end job. He claims that the owners thought people would look at his "f—ed-up teeth" and think that shrimps are bad for the teeth!
Some of the other stars who have previously worked at Red Lobster include Sandra Bullock, Lady Gaga, Nicki Minaj and Renee Zellweger. Well, we believe Red Lobster isn't that bad a place to start off your career!
↚
RAY ROMANO WAS A FUTON DELIVERY BOY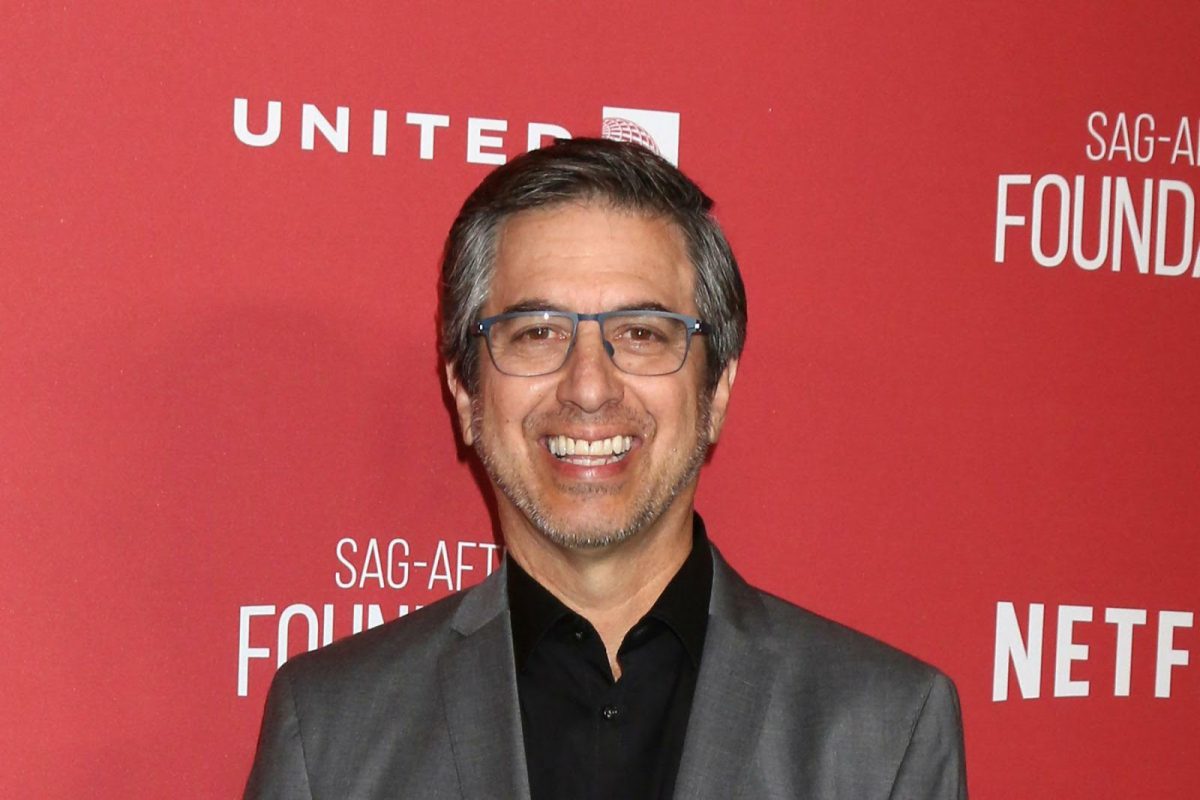 During his initial years of working as a comedian, Ray Romano worked as a futon delivery person – a job that gave some good perks. For instance, Romano was assigned to deliver a futon to Robert De Niro once, and also helped in loading one into none other than Cher's car. Many years later, Cher saw this Everybody Loves Raymond star in a restaurant just to tell him that futon was nothing, but "a piece of crap"!
↚
KRISTEN WIIG WAS A PEACH SELLER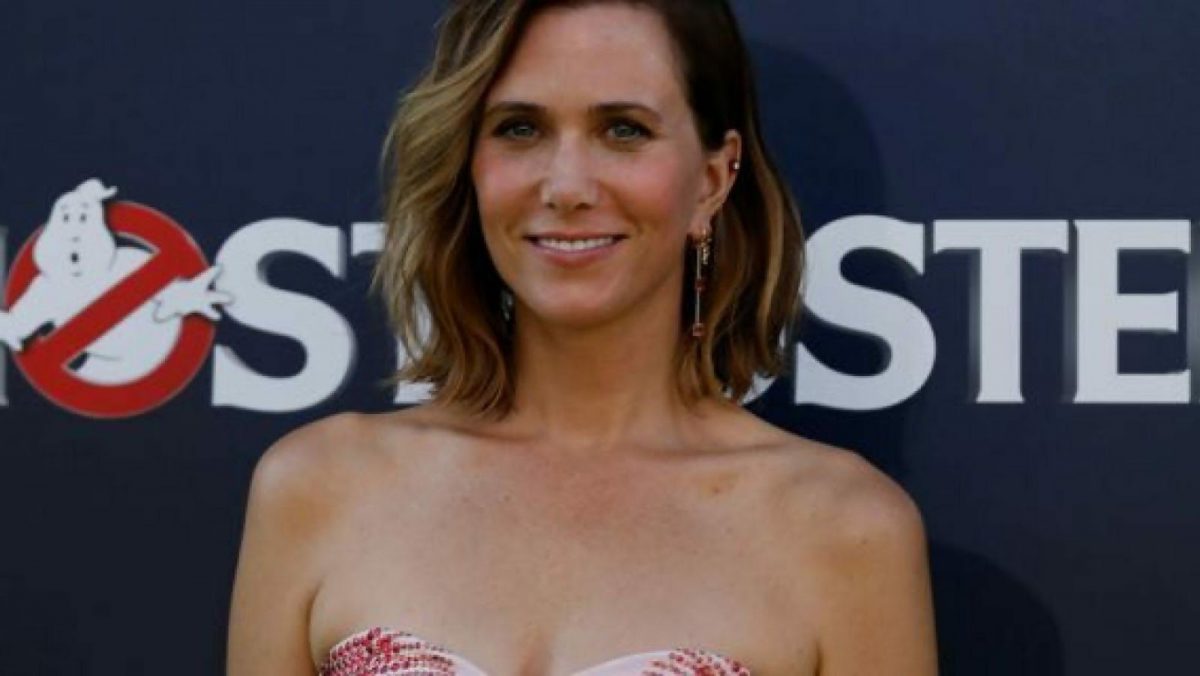 Even though Wiig tried out quite a number of jobs during her twenties, which included a job at Anthropologie, managing flower arrangements, and working on the Universal lot serving food to the executives, selling peaches tops the list of oddest jobs that she did at a farmer's market. In fact, Wiig fondly remembers those days and revealed that the only question she was asked was the difference between the yellow and the white peaches. As it turns out, the white peaches are a bit sweeter.
↚
AMY ADAMS HAD A JOB AT HOOTERS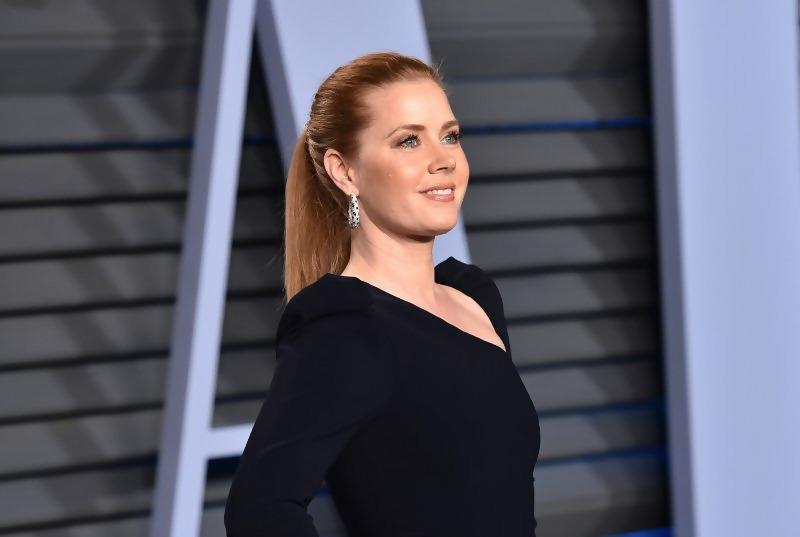 This five-time nominee at the Academy Awards used to work at the Hooters when she was an eighteen-year-old. While working at this place, Adams earned enough money to pay her way through college and make her ends meet. She fondly remembers the days and admits it was a great experience for her.
↚
CONNIE BRITTON WAS AN AEROBICS TEACHER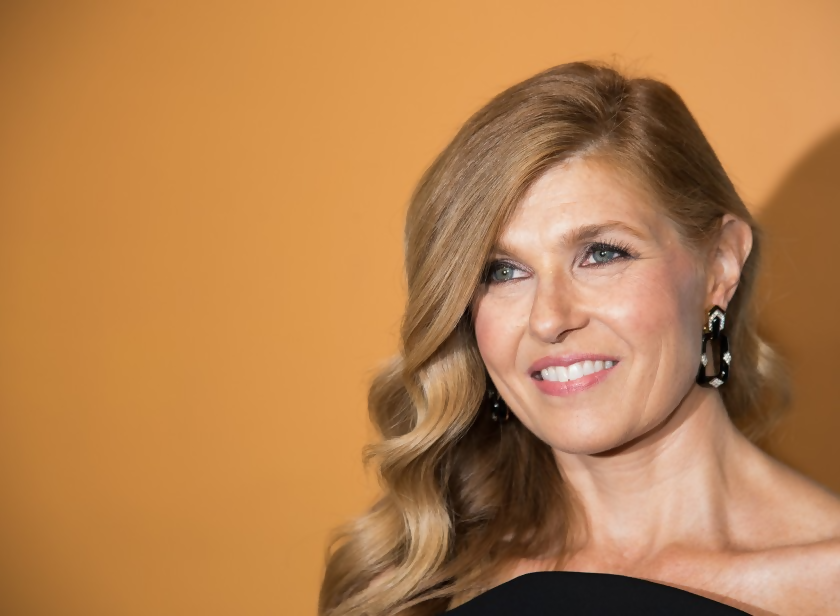 Connie Britton had quite a number of jobs to her resume before she became the Nashville star. Apart from folding clothes at Gap and the Limited, she also used to wear the bandana and leg warmers to teach aerobics. And don't forget to add a pink leotard and thick socks to get a complete picture.
Some of the other famous aerobics' teachers include Calista Flockhart and Lucy Liu.
↚
GEORGE CLOONEY USED TO CUT TOBACCO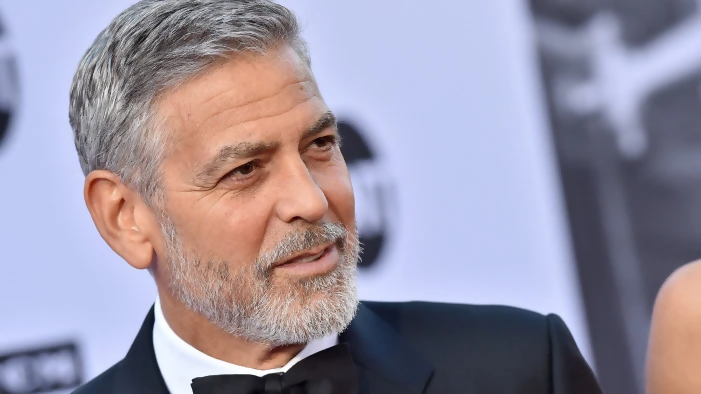 George Clooney studied journalism at the Northern Kentucky University, where he took a job of cutting tobacco. Clooney's grandparents had a tobacco farm, and Clooney would often drop by to help them out by cutting, chopping and stripping the tobacco. He thanks this gig as the major factor that led him to stay away from smoking. Clooney also worked as an insurance salesman, going door to door, before he gained popularity as an actor.
↚
KATE WINSLET USED TO MAKE PASTRAMI SANDWICHES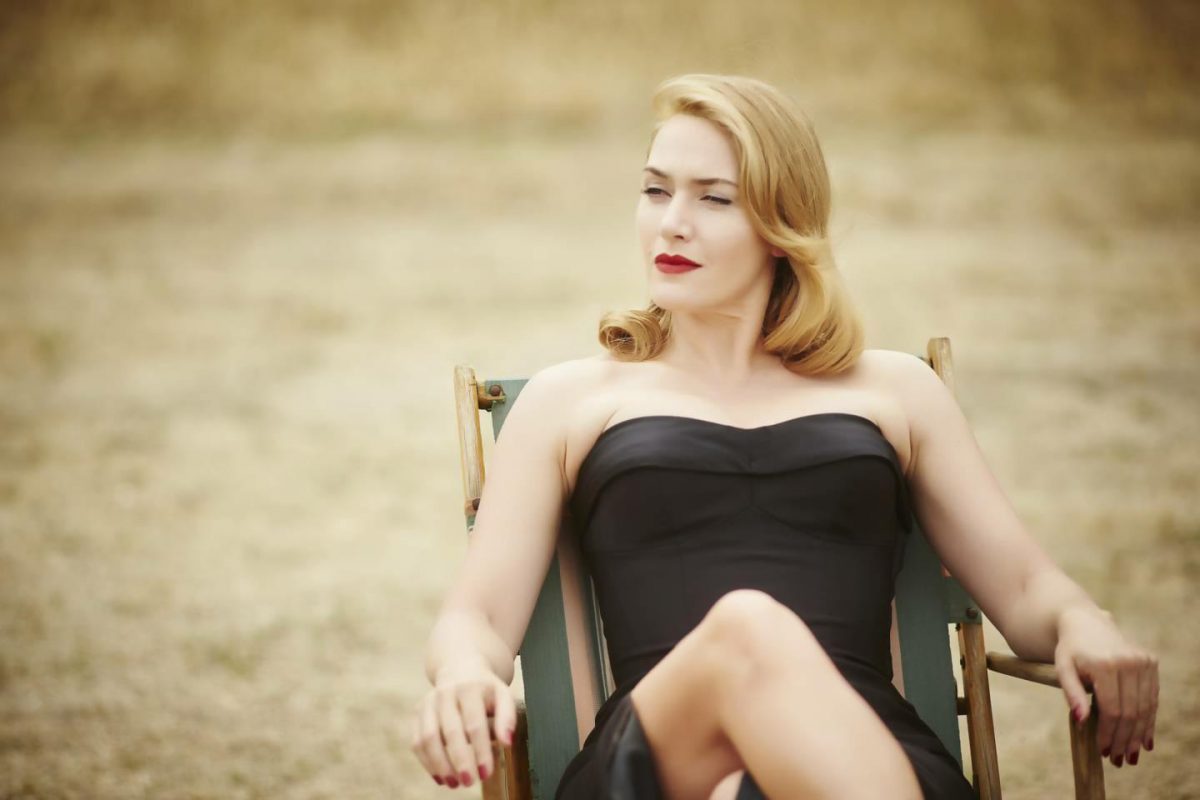 Titanic star, Kate Winslet used to work at a deli shop where she made pastrami sandwiches before she became a well-known actress. In fact, it was during working on this gig that she got a call that she had won a prominent role in the first movie, Heavenly Creatures. She revealed that she went out through the back door and cried – not from cutting onions, for the first time.
↚
JENNIFER ANISTON USED TO SELL TIMESHARES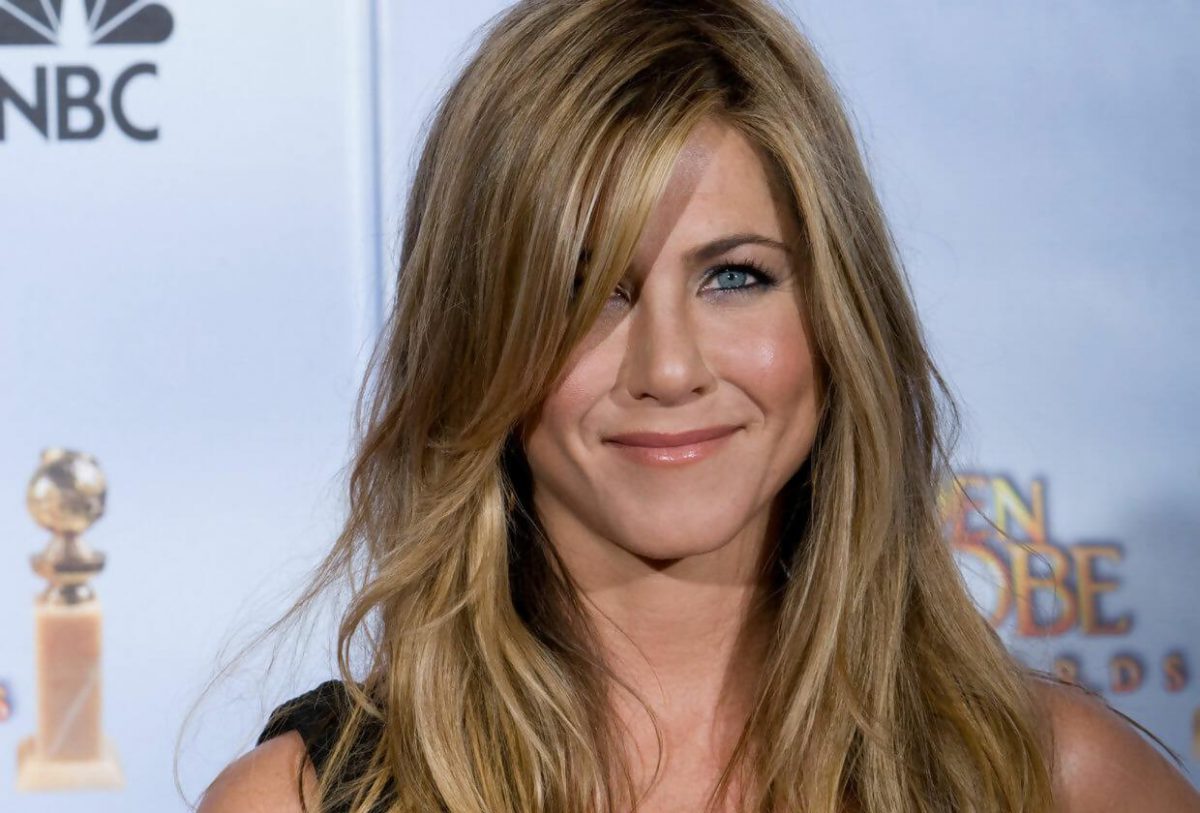 Before landing a role in Friends, Jennifer Aniston used to sell timeshares in the Pocono Mountains to people in order to make her ends meet. She revealed that her phone skills were truly awful, and accepted to hanging up on customers quite frequently.
↚
CHANNING TATUM WORKED AS A STRIPPER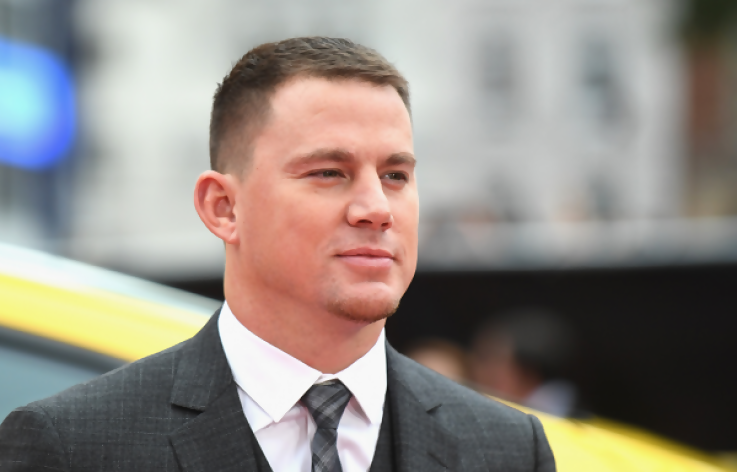 Almost everyone out there knows that Channing Tatum used to work as a male stripper before making it big in Hollywood. There are pictures of him out on the web… heck, there's even a movie (Magic Mike)! Back in the nineties, this action star used to work at numerous strip clubs in Florida where he used a stage name "Chan Crawford". Tatum revealed that he earned somewhere around fifty dollars a night, plus tips.
↚
VINCE VAUGHN WORKED AS A LIFEGUARD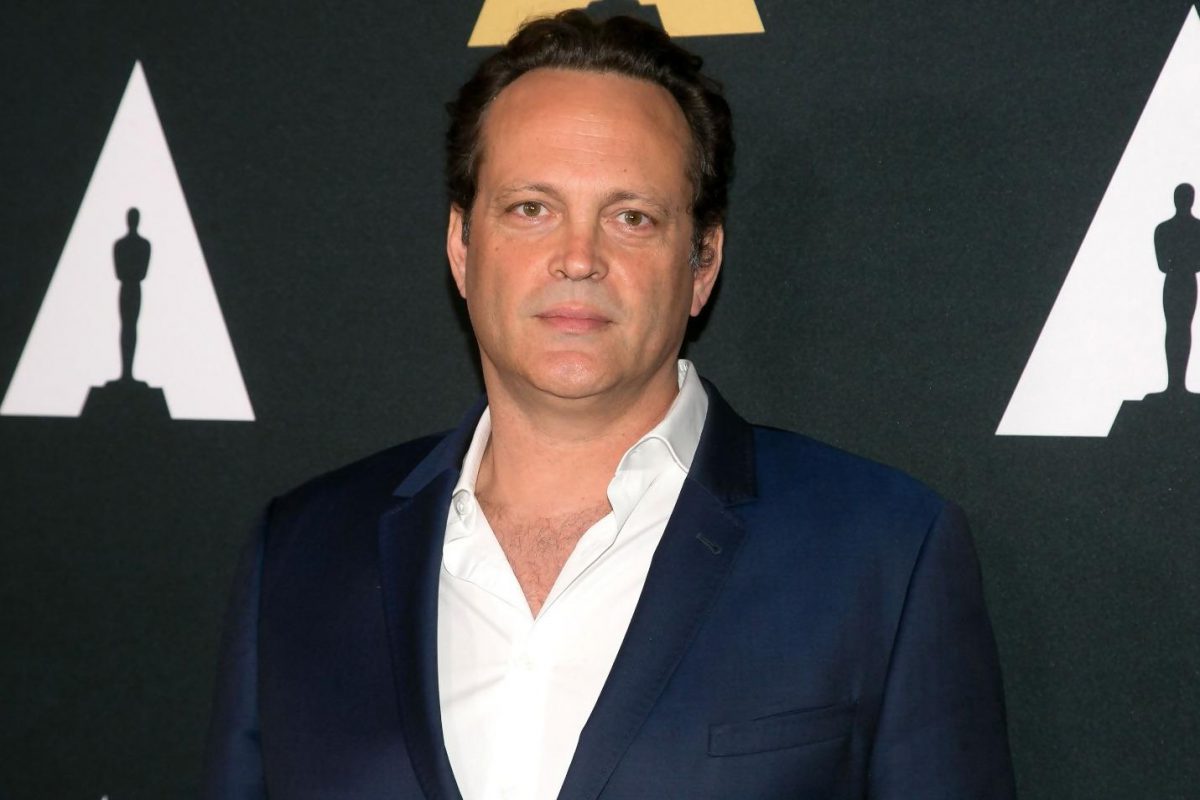 Vince Vaughn got a job at YMCA where he worked as a lifeguard. Although he used to be late most of the times, he revealed that he saved an old woman's life who probably went way too deep in the pool. And while he says that he took pride in the fact that he saved her life, he was eventually fired.
↚
JAMES FRANCO MADE BURGERS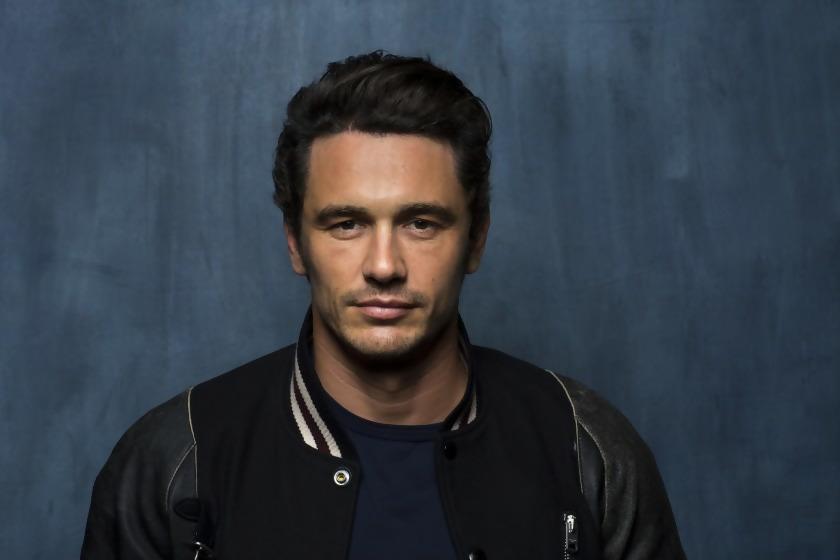 James Franco, Oscar host, and nominee, actually started off his career like quite a lot of us do – at none other than McDonald's! However, the experience left quite a deep impression on Franco who even decided to write an open letter in the leading daily Washington Post to claim that when nobody else would help him, McDonald's did. Some of the other famous celebs who worked at McDonald's previously include Sharon Stone, Rachel McAdams, and Jay Leno.
↚
JON HAMM GOT JOBS ON PORN SETS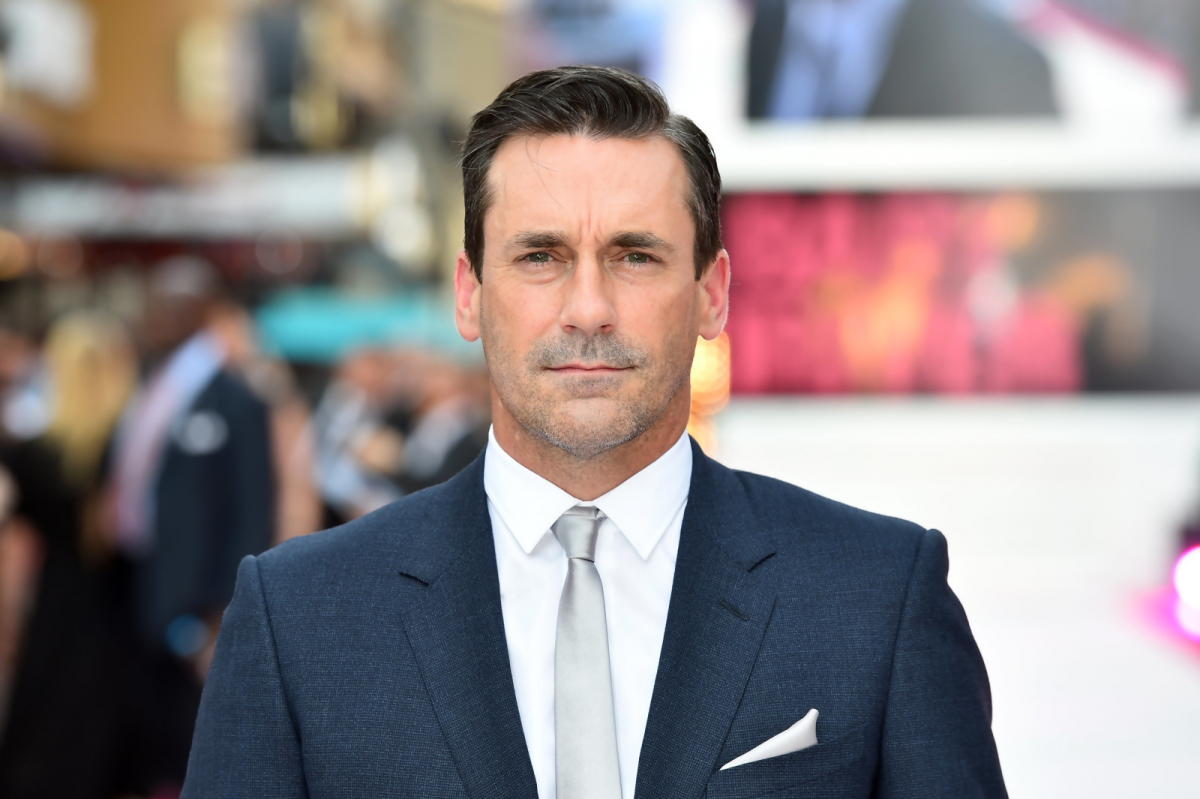 Jon Hamm worked in porn flicks – not as an actor, though. The Mad Men star took the job of a set dresser for porn flicks, which he compares to "Skinemax" kind of movies, and accepts that the job was quite a depressing experience for him.
↚
STEPHEN COLBERT GOT A JOB OF FUTON FRAME MAKER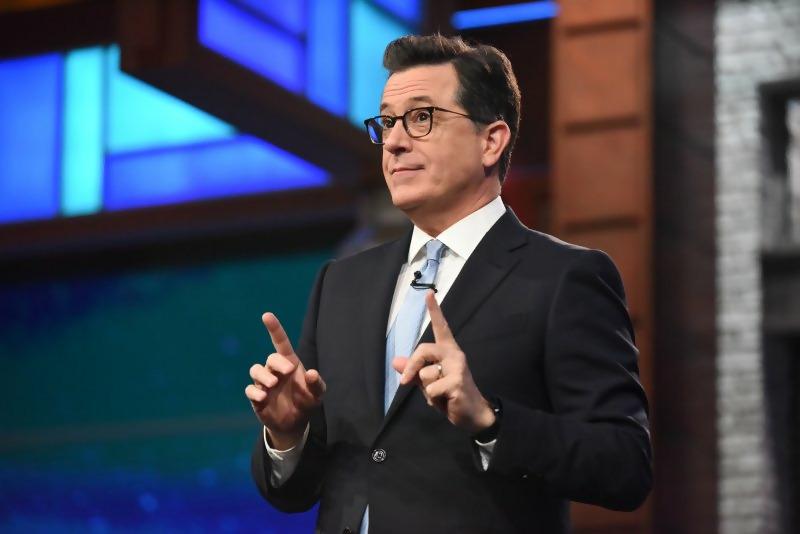 Stephen Colbert, during a hashtag way back in 2017 that asked others to share what their first seven jobs were, revealed that he used to work as a futon frame maker once.
↚
EVANGELINE LILLY WORKED AS A FLIGHT ATTENDANT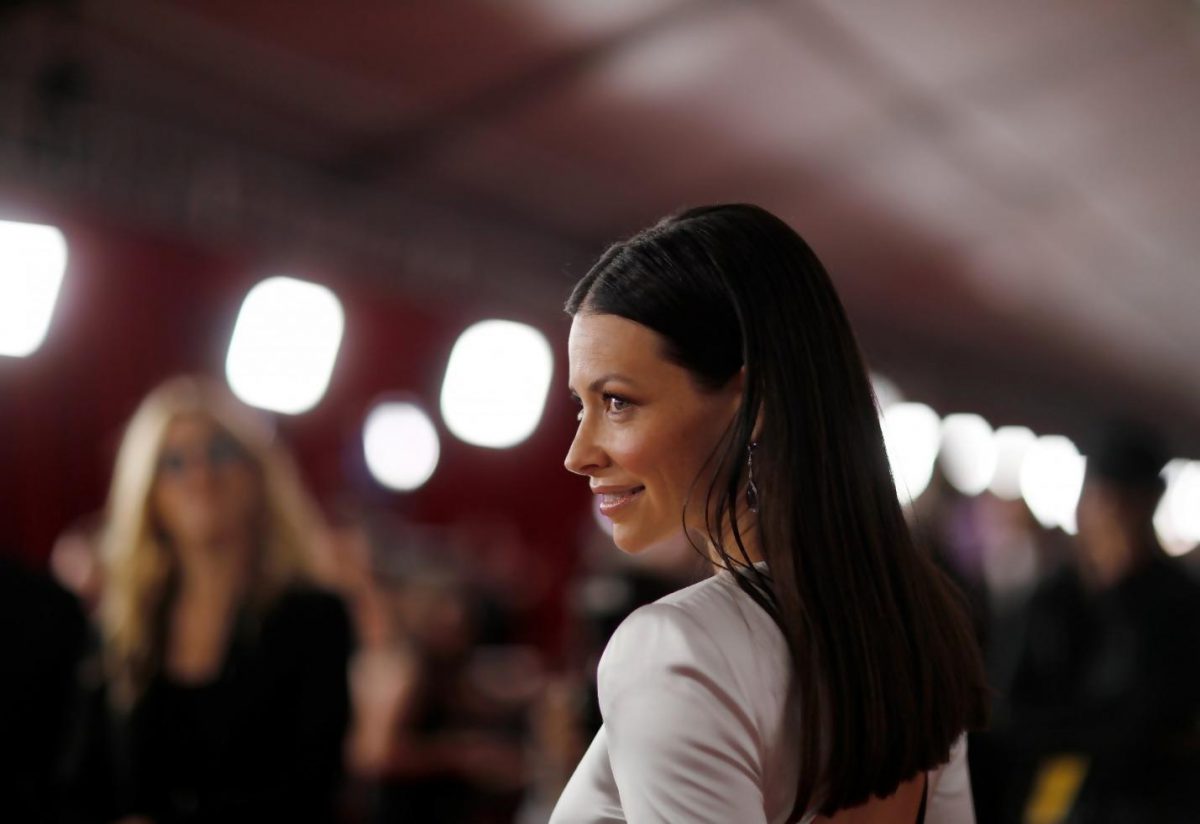 There might be a slight possibility that you were served orange juice and peanuts by Evangeline Lilly on one of the flights. Lily worked as a flight attendant for Royal Airlines, which she admits was possibly the worst job in the entire world. She also revealed that in order to take her small little revenge on one of those irritating passengers, she farted right in his face!
↚
EVA MENDES USED TO SELL HOT DOGS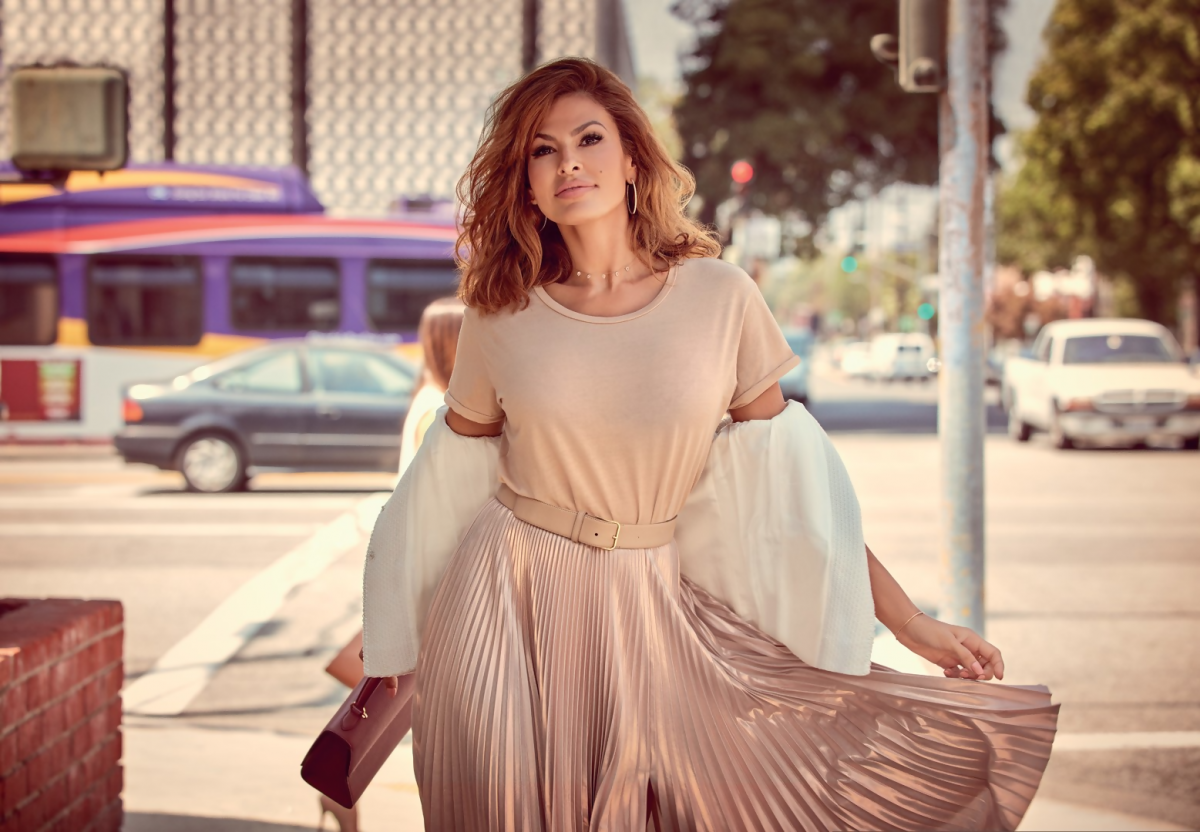 Eva Mendes, famous actor and wife of Ryan Gosling, worked as a cashier while being dressed up in the typical brightly colored uniform at Hot Dog on a Stick. She lost her job because of a silly mistake she made – she gifted a secret Santa gift that included some personal care items, to one of her co-workers as a joke – a joke that was clearly against her boss's sense of humor!
↚
MILEY CYRUS WORKED AS A TOILET CLEANER!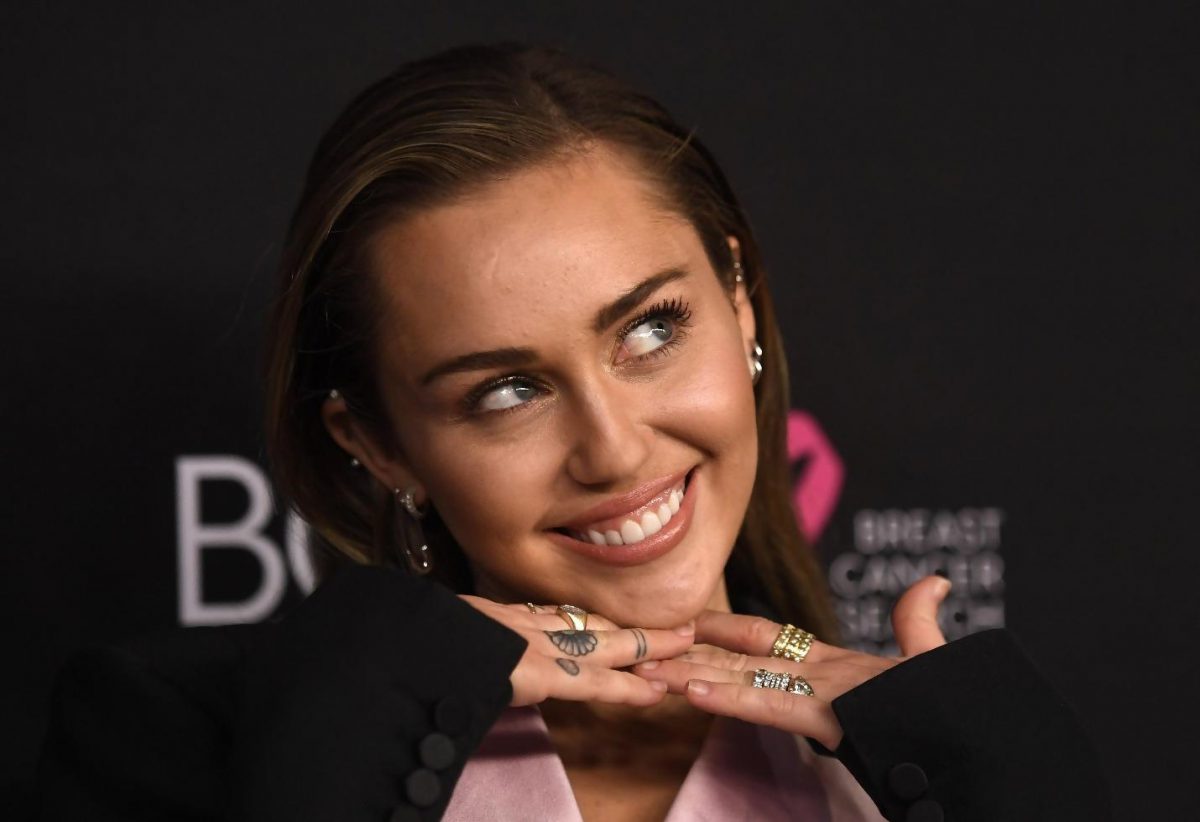 In the year 2008, a fifteen-year-old Miley Cyrus was on The Tyra Banks Show where she revealed that the very first job that she bagged was of Sparkles Cleaning Service – right when she was eleven. She admits that it wasn't a bad experience for her, and she got better at her job as the days progressed.
Fun fact: Stanley Tucci and P. Diddy and also worked on jobs that involved cleaning toilets!
↚
AMY POEHLER SOLD ICE CREAM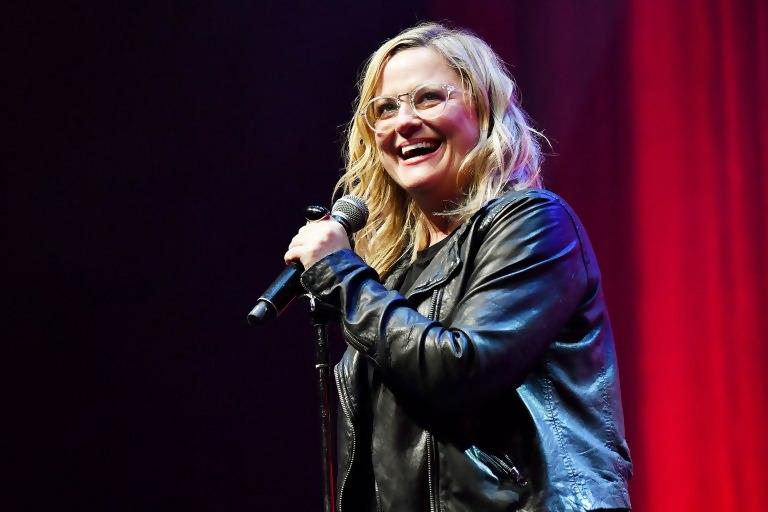 Working at McDonald's and scooping ice cream are perhaps the two most popular jobs amongst the celebrities. Right from Barack Obama, Julia Roberts, Amy Poehler, and Eric Dane – all have worked in ice cream stores such as Poehler's case, Baskin Robbins, and Chadwick's. Amy Poehler admits that while the job as a whole was nice, she hated it when teenagers would come running that it was their birthday – making Poehler sing and play a kazoo many times a day!
↚
KANYE WEST USED TO FOLD T-SHIRTS FOR A JOB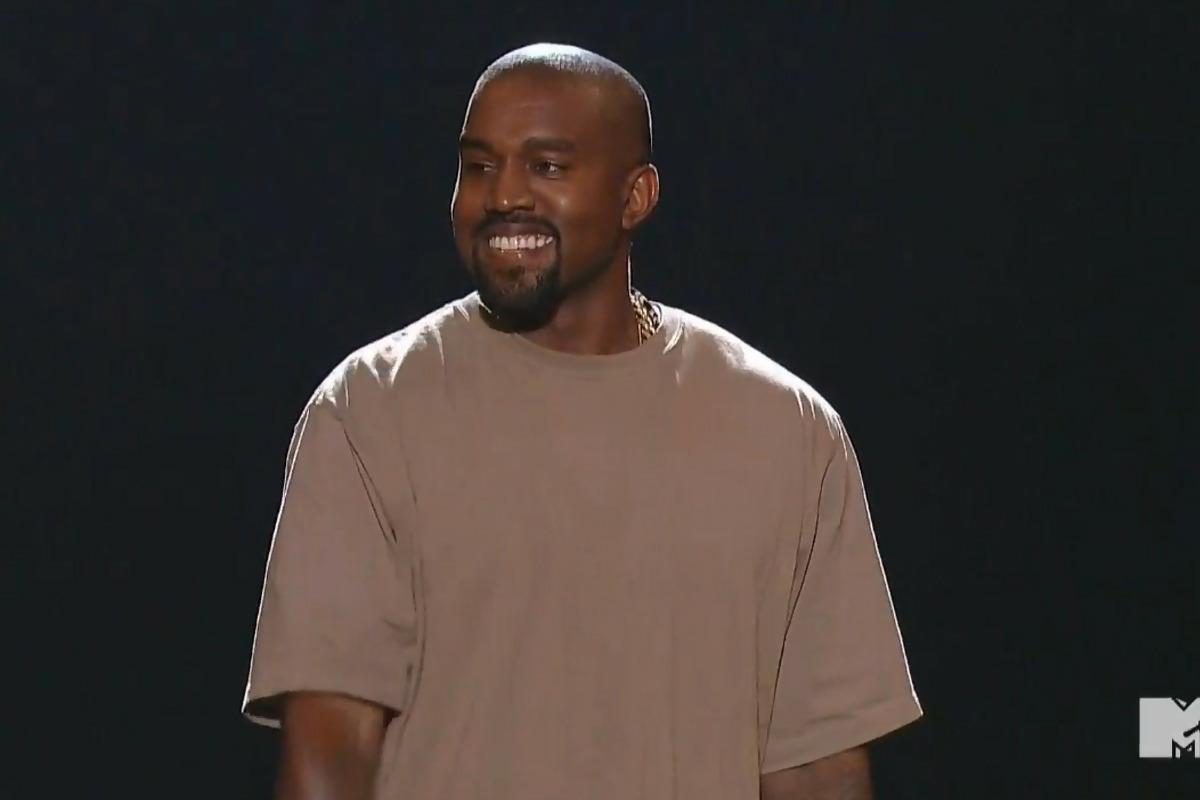 Kanye West has his own fashion line now, but before he made it big in the industry, he used to fold t-shirts at Gap. The job took a toll on him, and that was the time when the actor allegedly took some "herbal refreshments" during breaks. During a recent interview, the rapper said that he wants to be the creative director for Gap, working as "the very own Steve Jobs of Gap".
↚
BEYONCÉ SWEPT THE CUT HAIR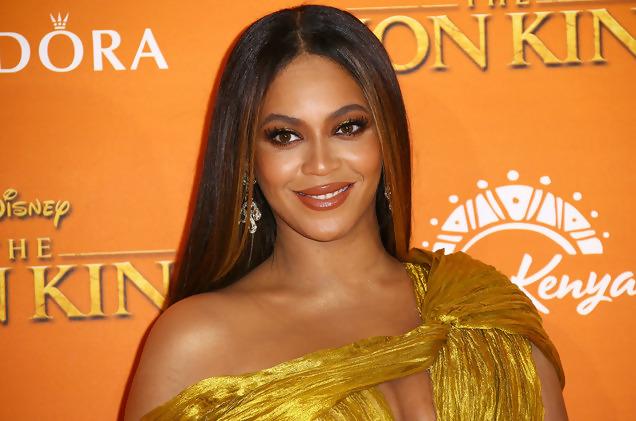 Tina, Beyoncé's mother, was the owner of a beauty salon where this to-be-celebrity grew up. Beyoncé was often tasked with sweeping up the cut hair that fell on the floor, while also working as a receptionist at the same time! Coincidentally, Mariah Carey too got her first job where she swept floors in a salon!
↚
JAY Z WAS A DRUG SELLER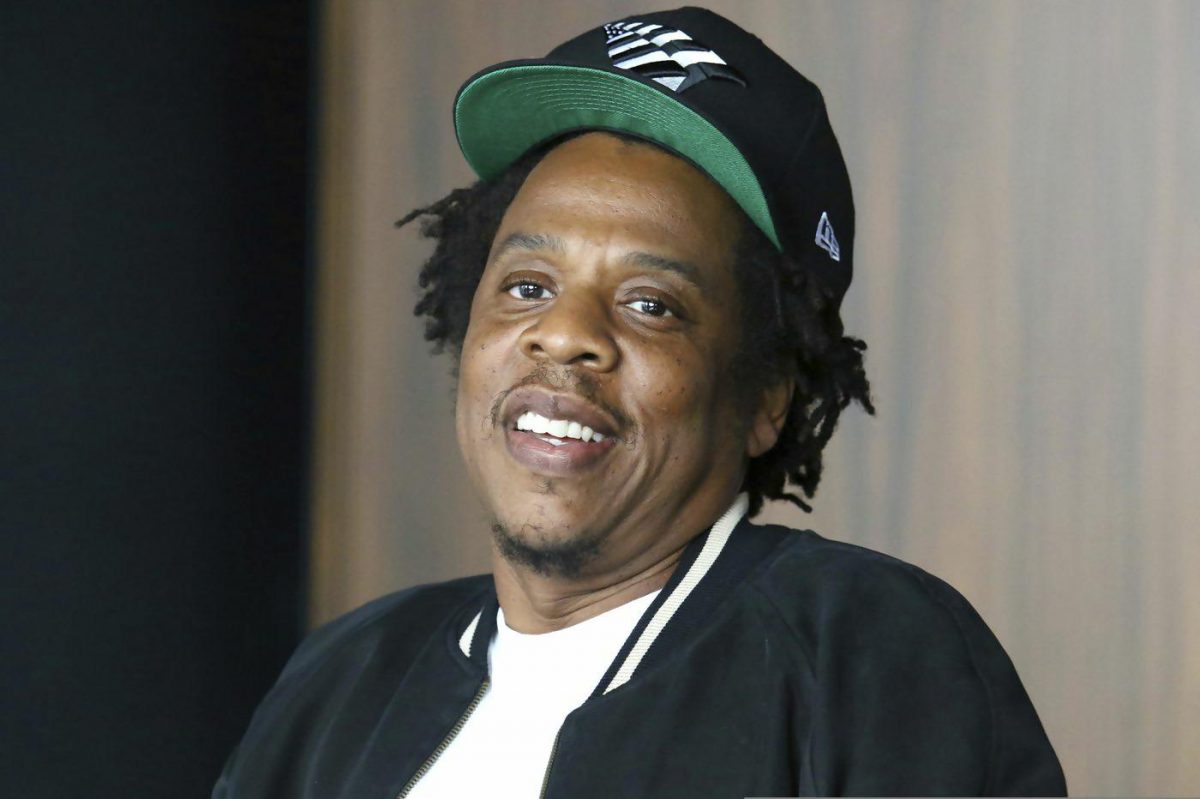 Jay Z, during his teenage years, was looking to make some quick cash that brought him in contact with crack sellers. He took the job and hustled crack to make some quick cash. However, the rapper admits that the experience taught him the value of money and more importantly, the ways to manage his budget. And while he admits that his mother knew about his crack selling gig, it was he who eventually decided to give up this business for the fear of being locked up or ending up worse.